November/December, 1997 Volume XII Number 9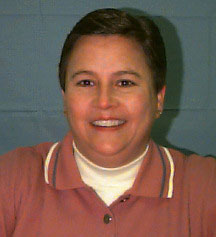 Diane Coleman
Lack of respect for life takes toll . . .
While assisted suicide and the "duty to die" have yet to be codified as standard medical practice, the thinking which will see it set in law is pervasive.
Diane Coleman, executive director of the Progress Center for Independent Living has been in a wheelchair since age 11.
In testimony before the House Subcommittee on the Constitution Coleman reported on court decisions over the past decade which have resulted in those with disabilities having life-saving treatment withdrawn. "Pervasive and largely unconscious, societal prejudices against people with disabilities" mean they are often denied the care offered patients who are perceived to be only temporarily incapacitated.
Her case is well made. Children diagnosed with Down's Syndrome are rarely considered for transplant or other types of corrective surgeries. Others with chronic disabilities are also treated as second-class consumers in the medical realm.
Take the case of J. D.
Only 67 years old, J., diagnosed with chronic schizophrenia, lived in a long-term care facility in 1986. He was sent to a local hospital after complaining of the sudden onset of abdominal pain and an inability to urinate. It was assumed that he was suffering from an enlarged prostate. Nursing facility staff anticipated J. would return within hours after a relatively common and simple procedure.
On the following day nursing home staff were informed that "exploratory surgery" had been undertaken. J. had experienced a crisis and was in the ICU unit.
Little more than a week later the nursing home was asked to resume care of the patient. However, a visit to the hospital revealed that far from being in improved health, J. was so gravely ill that he was experiencing continuous seizure activity. His kidneys had ceased functioning and his eyes were unable to close due to the resultant level of toxicity in his body.
A note in the patients chart indicated that kidney failure had occurred almost eight days prior. However, treatment for the condition was withheld "Because of former poor quality of life."
J. was, in effect, being euthanized through the withholding of common, accepted, routine medical intervention simply because of his chronic mental health diagnosis.
A legal challenge by the nursing home resulted in J. receiving dialysis until his kidneys began to function once again.



---

Copyright © 1997 AFLM