January/February, 1998 Volume XII Number 10


News Notes
---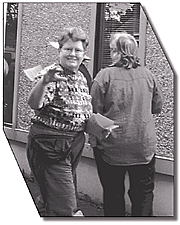 Pro-lifer wins slander suit against pro-abort
Portland, OR -- On June 26, Paul deParrie went to the local Planned Parenthood to snap photos of the Operation Rescue/California (ORC) demonstration. DeParrie was going to write a story for Life Advocate on the ORC "Show the Truth" campaign in which the group showed huge photos of aborted babies outside abortuaries up and down the West Coast.
During the demonstration, a counter-demonstrator, Nancy Sierra, a Portland Public School teacher, began shouting that deParrie was a "convicted child molester."
"I decided that this was clearly over the line," said deParrie. "Pro-aborts need to know there are limits to their lies."
DeParrie, as a pro se litigant, filed a slander suit in Multnomah County Circuit Court which was referred to mandatory arbitration.
Before the arbitration date, Sierra's attorney contacted Life Advocate editor-in-chief offering to find a settlement outside of court. Deparrie agreed to discuss it.
"I believe God showed me that I shouldn't do what the pro-aborts have done to us so often -- that is, to destroy our financial lives forever," deParrie said.
Eventually, the two setteld for a notarized letter of apology and a $1,500 cash settlement.
In the letter, Sierra states that she had no factual basis for her statements and says, "I sincerely regret the incident and apologize for the damage and inconvenience I have caused you."
"It was enough to do two things," said deParrie. "Number one, to teach Sierra and her friends not to do such things in the future, and number two, to pay off a few bills for my family. Between the $1,500 and what Sierra had to pay for her attorney -- not to mention the sleepless nights worrying about the suit -- I think she has learned her lesson."

---
Indonesian police rout child-killer ring
Jakarta, INDONESIA -- Indonesian police arrested 16 people, including a doctor and an army officer, after the discovery of 11 aborted babies in the capital in November.
Police discovered 11 babies, placed in plastic bags, at a dumping site in North Jakarta. Police have closed at least two clinics believed to have performed the abortions, which are illegal in mainly Moslem Indonesia.
"There are now 16 people who have become suspects in this case. We will continue investigating the case," Jakarta Police Chief Major-General Hamami Nata was quoted as saying on December 5.
He was speaking to reporters on the sidelines of the 48th anniversary of the Jakarta Police headquarters.
Antara said the number of suspects rose to 16 after the arrest of three more people, which included nurses working in the two clinics. The others included the owners of the clinics, employees and paramedical staff.
It said the doctor alleged to be involved in the abortions had tried to commit suicide, but failed. He is being treated at the police hospital.
Bisnis Indonesia newspaper reported on December 6 that the army officer allegedly involved in the case was being interrogated at the military headquarters.

---
Kevorkian strikes again:
Once in church and another with help from psychiatrist
Detroit, MI -- Jack Kevorkian, whose assisted suicide campaign has been sharply criticized, helped a New York woman kill herself in a church.
Kevorkian delivered the body of 72-year-old Nadia Foldes to a hospital and attorney Geoffrey Fieger said Foldes, of Forest Hills, New York, had liver cancer.
She died with Kevorkian's assistance by inhaling carbon monoxide at an archdiocese church in Detroit, Fieger said. He did not name the church, saying only that "there is a sympathetic priest."
Ned McGrath, spokesman for Detroit Cardinal Adam Maida, said he could not comment on the death until he had confirmed it took place at a church.
"I would just submit they've made wild claims in the past," McGrath said of Kevorkian and Fieger. "It's a tragedy no matter where it happens.''
Shortly after the death of Foldes, a retired psychiatrist assisted with the suicide of an 82-year-old woman while Jack Kevorkian was present.
Martha Wichorek died in her Detroit home, assisted by Dr. Georges Reding of Kalamazoo, attorney Geoffrey Fieger said. He also reported that Kevorkian has "decided that other doctors are going to be involved."
Wichorek was not terminally ill, though the widow suffered from several medical ailments, according to Fieger. He would not provide more details, or explain how she died. Reding could not be reached for comment.
Kevorkian has acknowledged attending 71 suicides. In August, Fieger said that many deaths had gone unnoticed and the number was closer to 100.
Since then, Kevorkian or his attorney has acknowledged 25 additional suicides.

---
Man arrested in disposal of aborted babies
San Bernardino, CA -- Nine months after youngsters found 45 aborted babies in a field, investigators arrested the man suspected of taking them from a Los Angeles abortion clinic and dumping them.
Douglas Figueroa, 25, was arrested and booked for investigation of improperly disposing of medical waste, sheriff's Deputy Chief Mark Cardwell said. Bail was set at $25,000.
Children playing in a field on March 14 found five boxes, sealed with duct tape, containing 45 aborted babies in jars.
Investigators traced the babies to the Clinica Femenina Para La Mujer abortion clinic, operated by abortionist Albert Brown.
Brown has denied dumping the bodies and contends that enemies he made while testifying in malpractice hearings framed him.
Figueroa is not an employee at Brown's clinic but does have ties to employees at the facility, authorities said.
Cardwell suggested he may have had help.
The idea that Figueroa dumped the babies "without any direction is in our view not a likely scenario," he said.
No one in the state has been prosecuted for illegally dumping babies bodies since the state's waste management law was passed six years ago. The law mandates that bodies of aborted babies be cremated.
A determination by state health investigators that Brown violated "several aspects" the medical waste management act was turned over to the Attorney General's Office, officials said.

---
Randall Terry settles NOW v. Scheidler lawsuit
Chicago, IL -- One of pro-life's longest running sagas has ended for Randall Terry.
Terry, the founder of Operation Rescue, has signed a settlement agreement with the National Organization for Women (NOW) in order to get out of the 1986 NOW v. Scheidler lawsuit.
In the agreement, Terry says he has no plans to engage in any unlawful activities against abortion clinics or abortion providers for the next 12 years. Terry has not been at the forefront of Operation Rescue and has not rescued or otherwise broken laws against abortion clinics for more than six years. He is now running for the U.S. Congress for the New York seat in his district.
The agreement does not preclude legal demonstrations.
In the settlement, Terry admits no fault or liability and pays no settlement amount. He is expected to be called by the plaintiffs to testify, but that would have been true whether he had been dropped from the suit or not.
Terry said he was trying to avoid having to appear daily in what may be a month-long trial during the middle of his congressional campaign.
"I am a full-time candidate," he said. "I need a month-long trial like I need a hole in the head."
Terry says that he doubts whether NOW could have shown him to be liable in court.
The trial is scheduled to begin on March 2, 1998.
The same settlement offer has been made to the other defendants in the case. Joe Scheidler, dierctor of Pro-Life Action League of Chicago, sent a reply to NOW's lead attorney, Fay Clayton, which read, "No way, Fay."
"I want the trial," said Scheidler.

---
Trinidad police find human sacrifice victims
Port of Spain, TRINIDAD -- Police in Trinidad, after digging up the remains of two children, continued a grim search on December 4 for more victims of what they feared was ritual child sacrifice.
Police unearthed the remains of what were initially thought to be three children from small pits behind a house in central Trinidad. They said later they had exhumed only two children, believed to be a three-year-old girl, Vidya London, and her 17-month-old brother, Daniel.
Two more children in the family, three-month-old twins Preya and Ria London, remain missing.
Police believe the children's parents, Kenrick London, 37, and his wife, Chandrowtie London, 21, killed them in a human sacrifice ritual.
The couple were in police custody on December 4 after appearing in court on a charge of murdering Chandrowtie London's sister Meena, whose battered body was found near her home on November 27.
Police said the couple confessed to torturing and strangling the 18-year-old girl.
Investigation into that murder led police to an abandoned house at Caratal Village, Gasparillo, where the bodies were exhumed. Police said that they expected to drag a nearby pond in an effort to locate the bodies of the missing twins.
After seizing several religious books at the couple's home, police said they suspected all four children were killed and offered as human sacrifices in a religious ceremony.
London was "always a strange, queer kind of spiritual brother," Roland Gulston, a local priest, said. "He was obsessed by money and power and dabbled in occult practices to acquire both. He had a passion for reading 'high science' and 'dark spiritual books.'"
The Caribbean nation's Prime Minister Basdeo Panday said, "Whereas it used to be largely drugs, we are now seeing a new phenomenon of a disintegration of the family to the point that the internal family abuse is resulting in death."
According to local press reports, the children were killed in the belief that the parents who offered them as sacrifices would come into great wealth.
Ramesh Deosaran, who heads the Center for Criminolgy and Criminal Justice at the Trinidad Campus of the University of the West Indies, said infanticide was a growing crime in the twin-island Caribbean state and may well be going on undetected in the countryside.
"Occult practices in the Caribbean and the islands (and) Haiti and Guyana, in particular, are historically rooted," he said. "The culture of superstition . . . has always been here. It is quite likely that a lot of young children who have disappeared may have been victims of this kind of atrocity."

---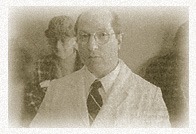 Oregon euthanasia doctor will not be charged
Corvallis, OR -- James Gallant, the Oregon doctor who killed 78-year-old Clarietta Day with a lethal injection, will not be charged with a crime, according to prosecutors.
Lane County District Attorney Doug Harcleroad announced on December 10 that Gallant had been "punished enough" by a two-month suspension of his medical license and that no further action would be taken.
"It is hard to imagine what useful purpose the criminal justice system can have in these circumstances," Harcleroad said.
"We are not surprised by the decision," said Cathy Ramey of Advocates for Life Ministries. "Given the recent voter approval of assisted suicide in Oregon, the prosecutor was probably afraid he couldn't find a jury to convict Gallant."
The lethal injection given to Day would not have qualified under Oregon's new assisted-suicide law.
In March of 1996, Gallant ordered that Day be given a lethal injection of succylchloline, which paralyzes the lungs, just two hours after her arrival at Good Samaritan Hospital in Corvallis (Life Advocate, September 1996). Day had expressed the wish to be observed for at least 48 hours before definitive action would be taken on her living will.
The injection was delivered by Gerald W. Kueneke, a nurse, after two other methods to kill Day had failed. Deborah E. Sorenson, also a nurse and Day's daughter approved the action.
Kueneke was suspended for one month by the Board of Nursing.
None of the others involed in the killing will be prosecuted, according to Harcleroad.

---
Arizona mother drowns newborn baby in toilet
Tucson, AZ -- A 19-year-old woman was accused of drowning her newborn baby in a toilet and hiding the body in a coffee can under a bathroom sink. Marianne Biancuzzo was charged with murder and child abuse.
"We theorize, at this point in the investigation, that she just didn't want to be bothered with having a baby,'' Detective Lieutenant Richard Middleton said. He said the community college student planned on burying the baby in the back yard.
Her lawyer insists the baby was stillborn or died soon after birth. Biancuzzo was nine months' pregnant when she gave birth about noon in her home, Middleton said.
She drowned the girl in the toilet, placed a plastic bag around its head, wrapped the body in a flannel shirt and put it in a 3-pound coffee can inside a cabinet under the bathroom sink, police said.
Biancuzzo's 15-year-old brother found the body when he went to take a shower the next morning.
Preliminary autopsy results show the baby died from drowning or suffocation, Middleton said.

---

Father given a light punishment after killing his daughter
Toronto, ONTARIO -- In a ruling certain to provoke a furor, a judge refused to impose a mandatory long prison term on a father who killed his disabled daughter.
Instead, the judge sentenced Robert Latimer to serve one year in a provincial jail and a second year confined to his farm in Wilkie, Saskatchewan.
Latimer, who has three other children, was convicted of second-degree murder last month and faced a mandatory life sentence with no chance of parole for 10 years. But Judge Ted Noble granted a rare constitutional exemption, saying the mandatory sentence would in this case be cruel and unusual punishment.
When Noble announced his decision, Latimer wept in relief while activists for the disabled wept in anger in the courtroom in Battleford, Saskatchewan. Throughout the wrenching four-year case, activists have argued that any show of leniency for Latimer would signal that the disabled have less of a right to life than other people.
"It's a sick world when killing is called compassionate and punishment for killers is called cruel," said Jim Hughes, president of an anti-abortion coalition that backed disabled activists' demands for a tough sentence.
Latimer admitted to killing his 12-year-old daughter, Tracy, in 1993 in what he called "an act of mercy." He placed her in his pickup truck at the family farm and pumped carbon monoxide into the cab. Tracy had suffered from a form of cerebral palsy that left her unable to walk, talk or feed herself.
The prosecutor, Eric Neufeld, had urged Noble to impose the mandatory sentence, but said it would be up to his superiors to decide whether to appeal the ruling.
"I know of no other situation where someone has been convicted of second-degree murder and has received a one-year sentence," Neufeld said. "It wasn't an easy call (for Noble) and I'm not prepared to stand here and criticize him."

---
Pro-lifer wins bid for Irish presidency
Dublin, IRELAND -- Pro-life advocate Mary McAleese swept past four other candidates on November 8 to become Ireland's next president, the second woman to win the post and the first president from across the border in Northern Ireland.
Campaigning on a pledge to "build bridges" between the peoples and faiths of the island, McAleese won 45.2 percent of the first-round votes.
In the second count, she had a record share of 58.7 percent, according to RTE, the state broadcasting service.
As she arrived at the election center in Dublin Castle on that night with Prime Minister Bertie Ahern, McAleese, 46, said she wanted to give the nation "a really warm promise ... to be the very best president that I possibly can be.''
As to abortion, Professor Mary McAleese, Pro-Vice Chancellor, Queen's University, Belfast has written, "There is nothing natural about the deliberate and widescale lawful and routine elimination of babies.
When those babies are all girls as in some cultures the right to choose lobbyists must surely begin to feel a distinct wobble in their gut."
She concluded, "There is a day coming when we will hear the voice from inside the womb, when its own authentic pain will be undeniable, when we will know with certainty that it is saying, 'I want to live. I have a right to live. I do not need your permission to live.'"

---
Maurice Lewis found dead
Wawa, ONTARIO -- British pro-life activist Maurice Lewis was found dead in September in the cab of his truck at a rest stop on Highway 17 near Wawa.
Provincial police termed the death by asphyxia to be accidental and added that "no foul play was involved." But the case is still open, say police.
Pro-life supporters throughout the country are disturbed by the lack of details on Lewis' death. Lewis was a veteran truck driver and they say it is unlikely that he would have carelessly exposed the cab interior to lethal carbon monoxide exhaust fumes.
Police say that the present conclusion was based solely on the post-mortem. Pro-life activists would like to see a full autopsy.
Lewis' activism began in England where he was arrested on numerous occasions during rescues and for "disturbing the Queen's peace" while holding photos of aborted babies. He continued this activity when he moved to Vancouver, British Columbia.
Lewis became a pro-life luminary in Canada after his arrest under the NDP government's Bubble Zone Law which prohibited demonstrations or literature distributions within 100 meters of any abortuary.
Lewis' case was being used to challenge the constitutionality of that law. The case is still pending and Paul Formby, Lewis' attorney, is considering a plan to continue the challenge.

---
Pregnant mother convicted for drug use
Columbia, SC -- Following up on a ruling that asserted an unbornchild is a person covered by the state's child abuse laws, the state Supreme Court has upheld a woman's conviction for taking drugs while pregnant.
The court ruled 3-2 -- for the second time in as many years -- to uphold the conviction of Cornelia Whitner, who gave birth to a baby boy with cocaine in his blood.
Whitner, whose son is living with relatives, was sentenced to eight years in prison for child neglect in 1992 after her newborn tested positive for cocaine. A judge freed her 19 months later, saying child abuse laws do not apply to prenatal actions.
South Carolina Attorney General Charlie Condon appealed Whitner's release to the state Supreme Court, which upheld her sentence in July 1996. The court ruled that if an unborn child can survive apart from its mother, it is a child under child abuse laws.
It was the first appellate court ruling of its kind in the nation, state officials said.
The American Civil Liberties Union and other groups asked the court to reconsider. They argued the 1996 ruling violated South Carolina's right to privacy laws because a woman could be punished for taking a pregnancy to term but not for having a legal abortion.
The court said those issues were not considered because Whitner's lawyers did not include them in court documents, but the justices said they would take the case again to resolve future poestions.
The justices then shot down Whitner's privacy argument in the decision.
"It strains belief for Whitner to argue that using crack cocaine during pregnancy is encompassed within the constitutionally recognized right of privacy,'' Justice Jean Toal wrote in the majority decision.

---

Exception allows some couples two children in China
Shanghai, CHINA -- A littleknown concession in China's family-planning rules has made it possible for the Liang family in China to have two children legally -- putting them at the forefront of what could be a major demographic change in China.
In most of China's major cities, the rule allows a single child who marries another single child to have two children. So, as the millions of people born under the one-child policy in the last 20 years come of age, they will have something their parents did not have -- a choice.
"By 2005, nearly every couple will be eliglble to have two children," said Dr Peng Xizhe, a demographer at Shanghai's Fudan University.
Both Mr Liang and his wife, who did not want their full names used, remember the years of hearing the message "One child is best" -- along with its sometimes draconian enforcement, in the form of forced abortions and sterilizations for those who ignore it.
The wife, Madam Li, a doctor, described her own lonely childhood and her delight at having two children.
"When I was young, I had to go to my classmates' homes to play. I wished I had a sister," she said, adding that siblings could help to take care of each other and their ageing parents.
The government is not dismantling its birth controls. But with Beijing's approval, each province can amend the one-child policy "according to its needs", said the State Family Planning Commission.

---
Mother who shoots her unborn child can't be prosecuted
Tallahassee, FL -- A pregnant woman can't be charged with murder or manslaughter for shooting herself in the abdomen to kill her unborn child, Florida's Supreme Court has ruled.
The case began in St. Petersburg in March 1994 when 19-year-old Kawana Ashley was turned away from an abortion facility because she didn't have enough money (Life Advocate, November 1994). She was a little over six months pregnant.
Ashley then put a pillow over her abdomen and shot herself with a .22-caliber pistol.
She underwent an emergency Caesarean section and doctors delivered a 2-pound 2-ounce girl who had a bullet wound to the wrist. The baby, Brittany, died two weeks later of organ failure.
Ashley told officers she had shot herself "in order to hurt the baby'' but later denied trying to kill the baby and said the gun went off accidentally.
Prosecutors charged Ashley with third-degree felony murder and with manslaughter, both with possible 15-year sentences. The murder charge was dismissed, first by the trial court and then by the 2nd District Court of Appeal in Lakeland.
Both the state and Ashley, represented by the Center for Reproductive Law and Policy in New York, asked that the state Supreme Court consider the case. The state wanted the murder charge reinstated.
Ms. Ashley wanted the manslaughter charge dismissed.
In this unsigned ruling, Florida's high court said an expectant mother can't be criminally charged with the death of her child resulting from self-inflicted injuries during the third trimester of pregnancy.
The Florida Supreme Court noted that opinions by earlier courts have held that a third-party - but not the pregnant mother - can be held criminally liable for causing injury or death to a fetus.
And Florida lawmakers haven't passed any statutes overriding the "common-law doctrine of immunity for the pregnant woman,'' the Supreme Court wrote. Current state laws do not ''trump the common law and pit woman against fetus in criminal court,'' it said.
All the justices concurred with the court's opinion, except for Justice Harry Lee Anstead who concurred only in the result.
The same court, unlike South Carolina courts, had ruled that women who take drugs during pregnancy cannot be prosecuted in Florida under current statutes that don't explicitly make that a crime.

---
Canada rules against unborn children, again.
Ottawa, CANADA -- Canada's Supreme Court, declaring it was for Parliament to decide on the rights of the unborn, ruled on October 31 that it could not force a pregnant glue-sniffing woman to seek treatment.
The 23-year-old woman, Ms. G, has by now given up sniffing glue and given birth to an apparently healthy boy named Adam, but the case was widely watched for its implications over abortion rights.
Justice Beverley McLachlin wrote for a 7-2 majority that to rule a child had any rights until he or she was born alive or to take charge of the woman's life would involve major changes that the court was not prepared to undertake.
"It would seriously intrude on the rights of women," she wrote. "If anything is to be done, the legislature is in a much better position to weigh the competing interests and arrive at a solution that is principled and minimally intrusive to pregnant women."
In the lobby of the Supreme Court building, abortion foes and advocates battled verbally before reporters.
"It's a matter of human rights. If you can call the unborn child anything but a human being that would surprise me," said Campaign Life Coalition's Karen Murawsky. "We have to make sure that Parliament enacts a law that gives protection to all human beings from conception to natural death."

---
Prebyterians allow sodomite minister to continue
Columbus, OH -- A Presbyterian Church (USA) regional Synod of the Covenant ruled on October 28 that a Cincinnati sodomite elder may retain his ordination and office.
The ecclesiastical appeals court ruled the ordination by Cincinnati's Knox Presbyterian Church's is valid despite the fact that the unidentified elder is a homosexual.
Church law prohibits any "self-affirming, practicing homosexual person" from holding an ordained leadership position.
A move by a church member to nullify the January 1996 ordination was approved by a Cincinnati presbytery judicial review commission but that decision was appealed to the synod, which reversed the nullification.
The complaining member said the elder admitted his homosexuality to a church group and the church's directory lists him as living at the same address with another man.
Knox's leaders indicated an awareness that the candidate's sexual orientation might become an issue, and he was asked if there was anything that might prevent him from fulfilling his duty. He replied "no" and was ordained.
The synod appeals board ruled, "At no point was the (church leadership) able to conclude that a 'declaration' of sexual orientation had been made."
Knox's pastor, Tom York, said the ruling doesn't affect the local congregation since throughout the appeal process there was a stay of enforcement and the elder continued serving his three-year term.
It is not certain whether an appeal will be made to the General Assembly's Permanent Judicial Commission in Louisville, Kentucky.
Prebyterian Church (USA) is the same denomination that has permitted Winston Crabb, a high-profile abortionist in Lincoln, Nebraska, to continue as church elder.