January/February, 1998 Volume XII Number 10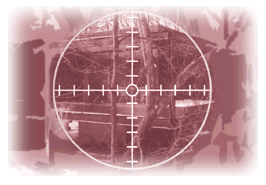 November shooter strikes again in Canada
by Paul deParrie

Winnpeg, MANITOBA -- November is a bad month to be an abortionist in Canada. In three of the past four years, an abortionist has been shot -- though never killed -- in early November.
Each of the cases, the abortionist was not well-known for his trade. Each was shot in their homes by a rifle from outside. In each case, police have been left empty handed. It is small wonder -- and no coincidence many in the abortion industry say -- that Canadian abortionists take off for vacations in November.
On November 11, this year, a prominent obstetrician-gynecologist, Jack Fainman, of Winnipeg sat on his couch watching television when a bullet struck him in the right shoulder. The apparent origin of the bullet was a snow-covered dike just a few yards behind the Fainman residence. Fainman's wife, Fagie, came in from the other room and immediately called police and an ambulance.
The series of November shootings began in 1994 when abortionist Garson Romalis of Vancouver, Bristish Columbia was hit in the leg by a rifle which was fired through the sliding glass doors in his breakfast nook. The following year, almost to the day, abortionist Hugh Short was shot from a copse of trees behind his home in Hamilton, a Toronto suburb. All seem to have been targeted by someone who appears to have lain in wait outside their homes. There was no similar shooting in November of 1996, but there was a butyric acid attack at an Edmunton, Alberta clinic.

"We have absolutely no direct evidence that links the shootings -- or that links any one of the shootings," said Vancouver police detective George Kristiensen.
Fainman, 66, was taken to the hospital after the shooting and kept under guard while there. Other local abortionists and staff requested and got police escorts to and from their abortuaries.
Evidence is scanty in this shooting. Police have some impressions of tires and boots made in the snow and very little else. Prints in snow are usually unreliable. A diving expedition into the Red River in search of the rifle proved fruitless.
Neighbors say they saw nothing unusual that night and that the wooded area is a favorite for people to take walks.
"Right now, we don't have an awful lot of evidence," said Winnipeg Staff Sergeant Frank Minaker.
One unnamed abortionist reports that she is putting screens on some windows of her house to obscure the view and that she stands clear of all the windows in her home.
"I am watching all the time," she said. "I am ready to drop and roll or else run, depending on what seems appropriate. I take a different route to work every day. I vary the time of my arrival. I am always looking around."
She has taken these extra precautions since the shooting of abortionist Romalis in 1994.
In response to such statements, one pro-life activist quoted Scripture saying, "The wicked flee when no man pursues."
Just a few days prior to the shooting, a Canada-wide warning was sent to abortionists and law enforcement agencies because of the 1994 and 1995 shootings. The warning, received by the Criminal Intelligence Service of Manitoba on November 4, was never distributed to the Winnipeg police despite a request to do so.
Romalis 1994 injuries did not cause him to permanently quit the abortion trade, but Short, with a shattered elbow from a 1995 gunshot, was never able to resume committing abortions. No prognosis on Fainman has been released.
Vancouver, Winnipeg, and Hamilton police will join the Royal Canadian Mounted Police in a nation-wide task force to probe the attacks on abortionists.
Jo Dufay, executive director of the Canadian Abortion Rights Action League has been calling for such a task force and says she hopes police will check the membership lists of anti-abortion groups to see if anyone has moved between these three cities in the time frame of the shootings.
Each attack has taken place within days of Remembrance Day, the Canadian equivalent of Veterans Day -- November 11. The day is used by some Canadian anti-abortion groups to memorialize the "war on the unborn."
On November 10 of this year, in front of a Vancouver anti-abortion center run by Cissy Von Dehm, stood a poppy wreath with the words, "In rememberance of those killed in the war against the unborn."
"Perhaps someone has decided to remember them by fighting back," said one pro-life activist who asked not to be identified.


---
Why the shooter did it
The first reaction to the story in the press has been that the three shootings are connected and that they are done by a pro-life activist. Certainly the abortion industry has shrilled this line and acquired much sympathy in the process.
Yet there are those who see a more convoluted story.
Ted Gerk, a Toronto activist, speculates that the shootings are the work of a hard-core pro-abortion individual or group hoping that the shootings will do precisely what they seem to have done -- bring a national mandate to opress and end the Canadian pro-life movement. Gerk points to the startling revelation several years ago that the infamous bombing at the abortuary of Canada's most notorious abortionist, Henry Morgentaler, was admitted to by a Leftist who had just such a motive. In addition, Gerk points out that none of the three were major abortionists, all were obvious attempts to shoot-to-wound, all were older abortionists and ready to retire, and all three have since become spokespersons to promote special protection for abortion and to encourage other doctors to become abortionists.
The fact that the three shootings were so professionally done -- compared to the well-known shootings by actual pro-lifers -- indicates to Gerk that someone other than a very zealous pro-lifer is involved.
Winnpeg criminologist Doug Scroog, however, doubts it is even the same person or group involved in the incidents.
"In my opinion if it was the same person there'd be letters," he said. "The person would want to take responsibility for it."
Still others think it is a pro-life activist who has selected little-known abortionists as a sort of message. Henry Morgentaler, expressed some surprise that people who are not nationally known seem to have been targeted.
"Maybe he wants to spread maximum terror," Morgentaler said, "in the sense of saying, 'Well, we'll get the average guy,' you know."
Ian White, the Manitoba president of the Canadian Medical Association said, "The violence issue is clearly going to influence come individuals (away from) obstetric and gynecology when they're in their third year of medical school."

---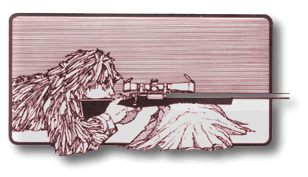 How the shooter did it
Most shootings are done in the heat of the moment or under duress, but all three "November shootings" appear to have been calculated moves. According to police, this is probably how the Winnpeg shooting happened:
1. The suspect probably parked his car in a cul-de-sac at Lotus Lane and Salme Crescent on the southeast side of Harris Park near several homes.
2. The shooter probably exited the vehicle, gun in hand, and walked through the park down a snow-covered path towards the Red River.
3. The shooter then turned northwest and headed through the woods along the river bank which runs parallel to Victoria Crescent -- about a ten minute walk -- to the rear of 260 Victoria Crescent, home of abortionist Jack Fainman.
4. The shooter would have had to scale a five to six foot wire fence that runs about 50 feet behind the home.
5. The shooter then climbed to the top of an earthen flood-control dike located about 25 feet behind the Fainman home.
6. Standing on the dike, the shooter fired a single shot through the French doors and struck Fainman.
7. The shooter then backtracked through the woods to his car and drove away.