Janurary/Feburary, 1999 Volume XIII Number 4



News Notes
---
State took action against Steir five times in 12 years; now he faces trial for murder November 30, 1998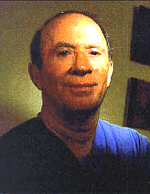 Riverside, CA - In a rare instance of criminal prosecution of a physician, abortionist Bruce S. Steir faces trial on a murder charge in the death of a Barstow woman, who died after a botched abortion in 1996.
But the tragedy for state authorities is how the abortionist managed to practice for 12 years before perforating the woman's uterus and allegedly leaving her to bleed to death at a clinic in Riverside County.
The Medical Board of California records on Steir, 67, show that the agency took action against his license five times during the dozen years before the death.
But the doctor from San Francisco - who flew around the state performing abortions - always was permitted to continue to practice. Medical board officials say that occurred because of a lack of investigators and a lack of scrutiny of his past problem cases.
Only after the 27-year-old woman's death in December 1996 did the medical board suspend Steir's license for surgery, saying he was a danger to the public. The medical board then let him surrender his license and retire in early 1997, after he admitted gross negligence and incompetence in two cases.
Since the Riverside County District Attorney's Office charged Steir last year with the second-degree murder, the case has become polarized by the abortion debate.
Abortion advocates contend the criminal charge against Steir is a political attack threatening a woman's right to an abortion.
Kinnis A. Clark, the deputy district attorney prosecuting Steir, says no politics are involved, only the desire to protect the public from a dangerous physician with a long history of malfeasance.
Steir's San Francisco attorney, Doron Weinberg, said his client is not guilty but the victim of anti-abortion crusaders who have hounded him for years.
The doctor's problem cases are to be expected given the 40,000 abortions he has performed over the years, Weinberg said.
"Nothing in this case - nor Steir's practices - justifies this," Weinberg said.
The California Medical Association, the state physicians group, also has weighed in. It conducted an analysis of the woman's death at Steir's request and issued a report that says his practices weren't criminal.
"So the Board is still trying to cover for this killer," said one abortion opponent. "Steir first was allowed to roam free after all the previous problems and the Board now feels compelled to cover their malpractice."
Medical board records trace Steir's troubled past as follows:


In July 1985, Navy officials revoked his medical privileges at Camp Pendleton Hospital for a 1984 incident in which his attorney says he left a training physician in charge of a woman patient undergoing a hysterectomy. The Navy discharged him honorably.


Nearly three years later in 1988, the medical board filed an accusation for unprofessional conduct for the Camp Pendleton offense. In an agreement, he was placed on probation for five years and required to undergo additional training.


In June 1993, Steir entered into another agreement with the medical board after the agency determined that he again engaged in practices for which his license could be revoked; this agreement extended probation three years and required more training.


In December 1994, the medical board filed a new accusation about additional care problems, which was followed in November 1995 by yet another accusation of even more bad practices.

These accusations alleged gross negligence, repeated negligent acts, incompetence and dishonesty for a variety of abortion mistakes - including several instances of perforating women's uteruses, tearing apart their bowels and then not providing care.
Those accusations were pending when the fatal operation occurred at a Moreno Valley clinic. The woman died while returning by car to Barstow.
Steir faces a jury trial early next year in Riverside Superior Court.
He recently settled a lawsuit filed by the family of the deceased woman, Sharon Hamptlon. The agreement calls for insurance companies to provide her surviving son with an annuity that could be worth about $2 million.

Premature baby born to comatose patient
Lawrence, MA - Known to her nurses simply as Baby Girl, she arrived at 4 p.m. October 24, born at least 14 weeks early to a comatose mother who doctors say never could have consented to sex, or known she was pregnant.
The premature newborn was sent to New England Medical Center in Boston, and her 24-year-old mother is at Lawrence General Hospital, fed through a tube, and curled in the same fetal position she has held for years.
The investigation into how a comatose woman became pregnant at the Town Manor Nursing and Rehabilitation Center has conjured up nightmarish images of a helpless patient, surrounded by caregivers and still at risk for a violent crime.
Because she is considered a rape victim, the identity of the mother is being protected by officials. Investigators say they are outraged, while health-care providers at the Lawrence facility were sickened to hear word of the pregnancy and then learn that the men working with them may be among the suspects.
According to a source familiar with the investigation, the male employees at the nursing home will be asked to provide blood samples.
Essex District Attorney Kevin Burke said yesterday, "In my 20 years as a district attorney, I have never seen anything like this.''
Department of Public Health officials will continue their work, conducting their own investigation at Town Manor, which recently received high marks from that state agency following a surprise inspection.
The pregnancy was discovered on October 19, investigators say, when staffer noticed that the woman, who has been comatose at the facility for nearly four years, seemed physically stressed. She was taken to a private physician for an examination, Town Manor officials said.
Her parents and police were notified of her pregnancy, more than five months advanced at that time.
"A physician did examine her recently,'' said Charles Leonard, a spokesman for Town Manor's parent company, Sun HealthCare. The New Mexico-based company owns and manages 35 nursing homes in Massachusetts.
"There is unique physiology to a comatose patient, and the last thing I think you would be looking for in a comatose patient is these kind of symptoms,'' Leonard said. "I think there is a pretty fundamental explanation as to how it went undetected. As to how it happened, that's a question we all want answered.''
The pregnant woman was transported by ambulance from the residential home at midday October 23, when staffers noticed she was bleeding, according to Public Health Commissioner Howard K. Koh.
"The baby is very premature, somewhere between 20 and 26 weeks,'' said Ellen Murphy, a Lawrence General Hospital spokeswoman. The baby was delivered vaginally in the hospital's emergency room. "Because she was so premature, she was immediately Medflighted to New England Medical Center in Boston.''

NJ anti-abortion group loses appeal
NEWARK, NJ - Abortion opponents say the U.S. Supreme Court was wrong to not consider their appeal of a court-ordered "buffer zone'' around a doctor's home, saying it chills free speech rights.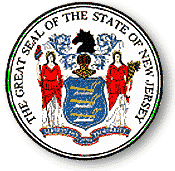 "We believe this is a dangerous precedent,'' said Marie Tasy, director of public and legislative affairs for the 110,000-member NJ Right to Life. "We agree with Justice (Antonin) Scalia that it's a mockery of the First Amendment law.''
Scalia agreed with the court's refusal to review the appeal of two New Jersey protesters for reasons unrelated to its merits, but wrote a concurring opinion.
"This case approves a degree of restriction upon free speech that is unparalleled in the opinions of this court,'' Scalia wrote. A lower court ruling in the case, he said, "makes a mockery of First Amendment law,'' he wrote.
The court turned away protester Michael Lawson's argument that the no-picketing zone outside abortionist Elrick Murray's home, as well as limits on picketing just outside the zone, violate free-speech rights.
"Once again, we have been told we're 100 percent right, that it's blatantly unconstitutional'' to limit pickets, said Lawson's attorney, Richard Collier. He was referring to the Scalia opinion.
But abortion rights supporters say that limits on picketing strike a necessary balance between free speech and privacy concerns.
"You have to balance everyone's rights,'' said Bear Atwood, president of the New Jersey chapter of the National Organization for Women. "There are plenty of opportunities for the protesters to protest.''
In 1991, Lawson and other abortion opponents began picketing outside the Westfield home of Murray, an obstetrician and gynecologist who practices in Plainfield and performs abortions at several clinics in the state.
Murray got a court order that, after being altered on appeal, required protesters to stay 100 feet from his property line and allowed up to 10 people to picket outside that zone for no more than one hour every two weeks.
In 1995, Murray moved to Warren. After picketing began there, Murray obtained a new court order that barred protesters from picketing on the street along his front property line.
A state judge said that would keep protesters about 100 feet from Murray's house because it was on a larger lot. Just outside the buffer zone, up to 15 people could picket for no more than one hour every two weeks. A state appeals court upheld the order.
In 1994, the Supreme Court upheld a Florida judge's order requiring protesters to stay at least 36 feet from an abortion clinic. Two years later, the justices ruled in a New York case that protesters could confront patients on public sidewalks as long as they stayed at least 15 feet away from clinic entrances.
In the New Jersey appeal, Lawson and fellow protester Edie Tucker argued that "the right to engage in peaceful picketing outweighs the right of the residents to privacy in their homes.''

British pro-lifer found guilty
Essex, ENGLAND - Magistrates in Harlow Court, Essex, on October 20, found Michael O'Doherty guilty under Section 5 of the Public Order Act of causing "harassment, alarm or distress" while praying in front of a Marie Stopes abortion center in Buckhurst Hill, Essex. He was ordered to pay a fine of œ300.
A police constable testified in court that he arrested O'Doherty for shouting at women entering the abortion center and thrusting a picture of a six-week-old pre-born baby in their faces. However, the police constable did not fit the description of the arresting officer as given in court by O'Doherty's wife Rose, who was kneeling near him at the time of arrest.
O'Doherty and four witnesses testified that on the morning of the arrest O'Doherty was on his knees deep in prayer and spoke to no one other than the arresting officer.
He was arrested twice for holding a picture of a six-week-old pre-born baby in the embryonic sac-once on March 20 and then again on April 25 when he also was charged with breaking bail. He was acquitted of the first charge on July 7, when Epping Magistrates ruled that the picture in question was not offensive or insulting.
Minutes before his court appearance on August 21 for the second identical charge, O'Doherty was informed that the charge had been changed from a visual violation of Section 5 to a charge of verbal abuse, under the same act. This charge did not appear on the original charge sheet. The case was continued to September 21 to allow time for O'Doherty's counsel to prepare a defense.
The case will be appealed.

Dutch carry cards that say: "Don't kill me, doctor"
THE NETHERLANDS - More than 10,000 people in Holland have started carrying anti-euthanasia "passports" because they are frightened of being killed prematurely by over-enthusiastic doctors if they fall ill.
The move came as the newly-elected Dutch government presses ahead with a proposal to legalize "assisted suicide" by doctors, the first of its kind in Europe.
The Bill is being pushed through despite the government's own surveys showing that Dutch doctors are increasingly practicing non-voluntary euthanasia and are ending patients lives without their approval. It is estimated that every year up to 25,000 people die when their treatment is terminated on medical grounds.
According to the most recent survey into euthanasia-carried out in 1995 and sponsored by the Dutch government-23 per cent of doctors said that they had ended a patient's life without his or her explicit request.
Although euthanasia is technically illegal in Holland, doctors who assist with voluntary euthanasia rarely face prosecution. As a consequence an estimated 3,000 patients die each year after they have specifically requested that their lives be terminated.
The "declaration of life" cards, which are being distributed by pro-life groups throughout Holland, carry the words: "I request that no medical treatment be withheld on the grounds that the future quality of my life will be diminished, because I believe that this is not something that human beings can judge. I request that under no circumstances a life-ending treatment be administered because I am of the opinion that people do not have the right to end life."
Opponents are concerned that enshrining voluntary euthanasia into law will turn assisted suicide into a fully accepted medical practice. In particular they fear that it will encourage doctors to carry out euthanasia without prior consultation. But supporters of the law say that it will bring all assisted suicides under closer scrutiny.
Under current guidelines, a doctor is required to report all cases of euthanasia to the public prosecutor. But many do not comply, partly because of the stigma of reporting to the public prosecutor's office, but also because they run the risk of prosecution if they are judged to have wrongly applied the euthanasia process.
From next month on, however, doctors will report to an advisory committee, comprising medical, ethical and legal experts. Only if the committee is dissatisfied will a case be referred to the public prosecutor.
Dr. Peggy Norris, the chairman of the World Federation of Doctors Who Respect Human Life, said, "This is awful. It is the most vulnerable who will be affected. There will be added pressure on patients to think that they are a nuisance to their family and that perhaps it is better to ask the doctor for something and die now rather than later."
Helen Watt, a research fellow at the Roman Catholic church-backed Linacre Center of Healthcare Ethics in London, said: "If something is legally tolerated then people tend to assume it is right. It becomes part of the medical culture."
The Dutch Physicians Association said that doctors who oppose voluntary euthanasia are frightened to speak out for fear of losing their jobs. The association, whose predominately Christian membership is against the practice of voluntary euthanasia, has begun telling its 500 members not to mention their views when applying for a job.
Dr Krijn Haasnood, the association's spokesman, said, "There is much pressure on doctors to practice euthanasia. Up to now a doctor who did not want to carry out euthanasia could say that it was against the law, but now it will be the right of the patient to request it. It will be part of the job of the doctor. We are going into a new area and we don't know where it will end. It is a total change in the role of the doctor if killing patients becomes part of the job."
Anneke Verhoeven, a spokesman for the Lifewish Declaration Foundation, part of the Dutch Patients Association, which produces one of the anti-euthanasia passports, said, "When you are ill, euthanasia seems to be solution but it is not. There is so much that can be done to ease pain and suffering. Sometimes people too quickly think that the pain is unbearable and that life is no longer worth living."

Women offended by "abortion" tag;
Doctors can seem insensitive
Doctors and nurses have been warned that insensitive use of the word "abortion" causes unnecessary distress to women who have lost their babies. The term abortion is still widely used in medical circles to describe a spontaneous pregnancy loss-usually referred to by the public at large as a miscarriage.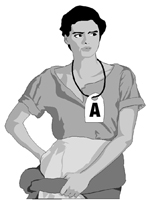 The use of the term abortion can confuse and upset women who are being counseled after suffering a miscarriage, consultant obstetrician and gynecologist David Hutchon writes in the British Medical Journal (BMJ).
Hutchon, from Memorial Hospital, Darlington, Durham, said most people interpreted the word "abortion" as meaning a deliberate termination of pregnancy.
He said medical staff should take more care over their language to avoid unnecessary upset to women who were already distressed by losing their baby.
Hutchon and Sandra Cooper, chair of the Miscarriage Association, carried out a search for the terms "spontaneous abortion" and "miscarriage" in the BMJ, The Lancet, another leading medical journal, and four other specialist journals.
They found 699 references to "spontaneous abortion" between January 1993 and November 1997 and 542 uses of the word "miscarriage."
They said, "This search showed that the word abortion is still widely used in the medical literature to describe spontaneous pregnancy loss.
"Medical and nursing professionals may find it difficult to maintain one form of language for patients and another for medical notes. They should use the word miscarriage to describe all spontaneous pregnancy loss, both when speaking to patients and when completing medical notes. The language culture cannot be changed without a change in the medical literature. Editors of medical journals should ensure that the word abortion is avoided when spontaneous pregnancy loss is meant."
Hutchon and Cooper pointed out that the problem seemed to be a quirk of the English language.
In French and German the medical words for termination of pregnancy and miscarriage are completely different.
A spokesperson for the National Childbirth Trust said, "If doctors took more account of the sensitivity of the language they use it would make them more accessible, more friendly and more supportive."

Bob Jones University bans sodomite alums
Greenville, SC - Bob Jones University has a message for gay alumni: Stay away or be arrested.
The Christian fundamentalist school threatened to arrest all homosexual graduates who return to campus. But the university then partially backed down, permitting sodomites to visit its art museum since a ban could affect the gallery's tax-exempt status.
Wayne Mouritzen, a retired minister and Bob Jones graduate, got a letter banning him from campus because officials discovered he is a sodomite.
The letter, signed by Bob Jones' dean of students, said, "With grief we must tell you that as long as you are living as a homosexual, you, of course, would not be welcome on the campus and would be arrested for trespassing if you did visit.''
Mouritzen, 60, who said he decided to be homosexual only six months ago, was shocked to read the letter.
"They do have a beautiful art gallery, but who wants to go on campus and get arrested?'' he said. "It's truly not public if it discriminates against gays.''
University spokesman Jonathan Pait said administrators routinely write to alumni they think have strayed from the school's core beliefs. It was not clear whether local police or the university's own campus officers were expected to arrest returning homosexual alumni.
Pait initially said that homosexuals were completely barred. But, after question from The Greenville News, he said they could visit the museum, a separate nonprofit organization.
An IRS spokesman said a violation of state or federal law, including anti-discrimination laws, could jeopardize an organization's tax-exempt status. He refused to discuss Bob Jones' policies.

Scientist seeks pre-abortion experiment;
unborn babies could soon be used in gene experiments
Los Angeles, CA - A U.S. scientist has applied for permission to test gene therapy techniques on unborn babies destined for abortion. Professor French Anderson, professor of biochemistry and pediatrics at the University of Southern California School of Medicine, presented his controversial proposal to a U.S. government panel late last month.
Gene therapy involves replacing defective genes in cells with properly functioning alternatives.
Anderson, a pioneer of human gene therapy, wants to use babies to perfect treatment for a hereditary disorder known as severe combined immune deficiency (SCID).
Geneticist Prof. Steve Jones says, "We're years away from gene therapy."
The condition is caused by a lack of an enzyme vital for the development of the immune system.
New Scientist magazine has reported that Professor Anderson hopes to eventually give other unborn babies with SCID healthy copies of the gene for the enzyme taken from the ones who were killed.

Arkansas man convicted for trucks at clinics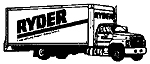 Little Rock, AR - A Little Rock man who told his father he was carrying out God's will was convicted of interfering with access to two abortion clinics.
A federal jury deliberated about an hour before finding J. Fred Hart Jr. guilty of two misdemeanor violations of the Federal Access to Clinic Entrances Act.
Hart, a lawyer and vocal abortion opponent, parked rented Ryder trucks outside the Little Rock clinics on September 25, 1997.
Clinic employees arriving for work called police, who evacuated the surrounding areas and called in the fire department's bomb squad. No explosives were found.
Each violation carries a possible penalty of six months in jail and a $10,000 fine. The federal law prohibits the use of "force or the threat of force" to "interfere" with or "intimidate" anyone seeking reproductive health services.
U.S. Magistrate Judge John F. Forster Jr. did not set a sentencing date for Hart.
The verdict came after Mark Blumberg, an attorney with the U.S. Department of Justice's civil rights division, said Hart was aware that his actions would cause fear.
"He's a clever guy," Blumberg said of Hart, who represented himself during the trial. "He comports himself well in the courtroom as a lawyer. It's not that he didn't know. It's that he chose to ignore."
Hart chose a day when President Clinton was in town to make a "media splash," Blumberg said.
Clinton, in town for the 40th anniversary of the Central High School desegregation, was giving a speech across town about the time that police determined the trucks did not contain bombs. The trucks resembled the yellow Ryder rental truck used in the 1995 Oklahoma City bombing.

Man uses sex video in attempt to convince woman to have abortion
Tampa, FL - A law school graduate pleaded guilty to charges he threatened to distribute a video of his former girlfriend having sex with him unless she agreed to an abortion.
The woman went to the FBI. Now, she is close to giving birth and he awaits sentencing.
Nicholas William Griffin, 30, admitted in federal court on November 6 that he tried to force his Stetson University College of Law classmate to abort the pregnancy after their law-school romance soured. He pleaded guilty to using the mail and the telephone to commit extortion.
Griffin, who graduated from law school in December, could get up to five years in prison and a $250,000 fine. No sentencing date was set.
Griffin had two friends mail the 38-year-old woman the video and make threatening calls warning the tape would be sent to her family, friends and employer. The two friends pleaded guilty and are awaiting sentencing.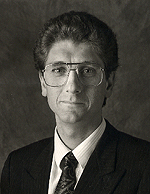 Operation Rescue founder bankrupt
Syracuse, NY - The founder of the anti-abortion group Operation Rescue has filed for bankruptcy court protection, citing enormous debts owed to womens' groups and abortion clinics that have sued him.
Operation Rescue, now based in the Dallas-Fort Worth area, is known for aggressive tactics, including barricading abortion clinics.
Randall Terry, who is no longer the head of Operation Rescue, cited $1.7 million in debts in his Bankruptcy Court filing. He has been ordered to pay the National Organization for Women and Planned Parenthood a combined $1.6 million. Other lawsuits are still pending.
"I cannot in good conscience permit the National Organization of Women, Planned Parenthood, and others who have profited from abortion to harass my wife and family, and possibly get money from me to continue their crusade against unborn life,'' he said.

Brochures on abortion to omit risks;
decision appears to undercut intent of new state law
Frankfort, KY - Brochures that abortion clinics must distribute to women seeking abortions beginning January 1, 1999, may not describe the medical risks associated with the procedure, the head of Kentucky's Department of Public Health said.
Doctors are already required to tell patients the risks of any procedures they perform, according to doctors and to abortion-rights supporters who fought the legislation.
But the decision appears to undercut what supporters of the legislation said was the purpose of the law when they passed it last winter - to inform women about abortion's health risks.
Abortion foes were disappointed by the decision in December, while abortion-rights supporters said it lets doctors practice medicine without interference from the state.
Dr. Rice Leach, Kentucky's commissioner for public health, told a work group of 22 people advising him on what needs to go into the pamphlets that he will listen to their suggestions, but that he and his staff will decide what the pamphlets contain. Leach appointed the group, which includes doctors, others in medical professions, abortion-rights supporters and abortion foes.
Leach unveiled draft copies of a 16-page pamphlet that includes information about the development of unborn babies and 14 color photographs of developing babies. There will be a scale to show women the actual size of the babies.
One photo shows a 22-week-oldbabythat appears to be sucking its thumb.
Leach said there will actually be two brochures - the picture book and a list of agencies aimed at helping women both during and after pregnancy. The picture book will not change. The other brochure, which will be updated regularly, will contain adoption agencies, information about health care for women and children, and a list of county attorneys who could help women collect child support if they decide to carry the baby full term.
Abortion providers would have to buy the picture books from the cabinet but could merely give photocopies of the list to women seeking abortions. Leach said the lists may become available on the Internet.
The medical information, a staple of similar brochures in other states, will not be included, though. Leach said the General Assembly's bill did not require that type of information and he didn't intend to go beyond the legislature's requirement.
The fact that the information isn't required surprised those who supported the legislation, including the new law's primary sponsor, Rep. Katie Stine, R-Fort Thomas. She said that she worded House Bill 85 with care to make sure that it required such information be provided in written form.
The law prohibits a doctor from performing an operation unless he has "verbally informed the woman" of medical risks of having an abortion and carrying a baby full term, and the approximate age of the child. Stine noted that the word "verbal" can mean written as well as spoken words.
But Leach didn't read it that way, relying instead on a section of the law that requires the cabinet to print and distribute only a limited amount of information. Stine said she should have included the language under that section as well "to make it perfectly clear."
She tried to salvage something from what was left of the law, recommending that abortion providers be required to give women a standardized informed consent form that lists a number of conditions that could result from abortion.
Doctors on the advisory work group objected, saying that they already give information that helps patients give their informed consent. They also said a standardized form wouldn't be able to include all the possible side effects - especially in situations in which the woman has other medical problems that could pose additional risks.
Margie Montgomery, executive director of Kentucky Right to Life, said she may seek a change in the law the next time the General Assembly meets if she determines that doctors aren't adequately informing their patients.

Failed mercy killing leaves girl near death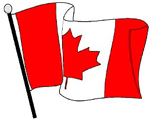 Niagra Falls, CANADA - A six-year-old severely disabled girl was clinging to life in hospital after what police described as a failed mercy killing.
Niagara regional police said a woman went to a police station mid-day and said her daughter had been given a fatal drug overdose.
The woman first spoke to a receptionist.
"I was just told a lady wanted to talk to an officer," said Detective-Sergeant Mike Gamble.
The woman calmly told Gamble that a child had been given a lethal dose of medication.
The child, who Gamble said was "severely disabled," was in critical condition in Hamilton hospital.
No names have been released.
A 37-year-old woman has been charged with attempted murder.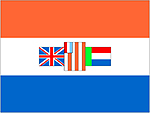 South African Study Shows Women Feel Guilty After Abortions
SOUTH AFRICA - Many women who have undergone abortions doubt whether it was the right decision and post-abortion syndrome can occur within six months or in a delayed form up to eight years later.
This has emerged from a research project by fourth-year social work students at the University of the Free State into the necessity for pre- and post-abortion counseling.
Annelie Boning, of the department of social work, said that post-abortion syndrome was more likely to occur in cases where the woman did not have sufficient opportunity to make a well-considered decision.
She would experience emotions such as sadness, doubt, reproach, depression, guilt, anxiety and longing. Because she tried to suppress those feelings, they manifested in disguised or symbolic form in dreams, misconceptions and neurotic symptoms. These included eating and sleeping disorders, sexual problems, nightmares, flashbacks and thoughts of suicide.
The research students found that women had to deal with contradictory feelings shortly after an abortion. They were relieved to be free of the pregnancy but were also sad at the loss of the baby. Many went through a period of mourning.
The situation was exacerbated by the absence of adequate counseling services to address the pregnant mother's need for advice, reassurance and support for her pregnancy. The emotional and psychological impact of abortion on women was too great for them to be expected to deal with it alone.
The research showed a need for a pre-abortion counseling service to help women to make informed decisions and to support them if they decided to continue with the pregnancy. A pregnancy crisis center in Bloemfontein provides a 24-hour crisis counseling service for pregnant women.

No public funds for clinic, Canadian Provincial Premier says
New Brunswick, CANADA - "His demand is outlandish. Abortion is an elective procedure and there's nothing therapeutic about it," said a New Brunswick pro-life leader speaking of the demand for more abortion funding.
The New Brunswick government should not fund abortions, say New Brunswick Right to Life Association members.
Abortion pioneer Henry Morgentaler, in Fredericton to visit the clinic which bears his name, has renewed his oft-repeated request to New Brunswick to provide medicare dollars for women who choose the procedure.
Morgentaler said of his eight Canadian abortion centers - Montreal, St. John's, Halifax, Toronto, Ottawa, Winnipeg and Edmonton - the Fredericton facility is the only one not covered by the publicly funded health-care system.
He's written to Premier Theriault seeking a reversal of the government's policy. But Theriault told reporters Morgentaler shouldn't hold his breath.
''Our position doesn't change. Our government decided a couple of years ago that we're not going to finance abortions done outside a medical setting and I don't think I've seen anything that warrants us looking at that,'' Theriault said.
The premier added the province provides abortions in a hospital setting with the approval of a panel of physicians.
''If Mr. Morgentaler is unhappy with that, well he has some other avenues,'' Theriault said. ''We're not challenging him to go to court, but if that's what he feels he likes to do, we have no problem with that.''
The province's stand meets with the approval of a prominent pro-life group.
''We don't think the government should be funding any abortions. These are elective procedures,'' provincial Right to Life president George Gilmore said.

Shots fired at agents on manhunt in NC
Andrews, NC - Shots were fired at the command post where federal agents are directing the manhunt for bombing suspect Eric Robert Rudolph, with one bullet grazing an investigator's head, authorities said. The motive and the person who fired the shots were unknown, agents said.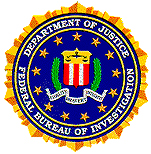 There was no evidence Rudolph was involved. Task force leaders downplayed the shooting's significance.
"Andrews, North Carolina, is known as the 'Little Town With a Big Heart,'" Terry Turchie, the Southeast Bomb Task Force leader, said. "That slogan is representative of the people in this community, not last night's shooting incident."
Rudolph, 32, is charged with bombing an abortion clinic in Birmingham, Alabama, on January 29, killing an off-duty policeman and maiming a nurse.
The shots were fired about 8 p.m. from across a soccer field about 300 yards from the fenced-in building. One bullet pierced the wall and "brushed the hair" of one agent.
Investigators quickly searched the area by foot and with helicopters but found no one.
The shooting comes as the task force has increased its presence from fewer than 80 agents to 200 or more to take advantage of the thinning forest foliage.

Canadian pro-lifers set for trial
Toronto, ONTARIO - On November 17, trial date was finally set for jailed pro-lifers Linda Gibbons, Anneliese Stedan, and Ken Campbell. The trial is to take place on February 2, 1999 at the provincial courts at in Toronto.
The three pro-lifers were arrested on September 9.
As the ordeal continues year after year for Linda Gibbons, even Ontario's judges are getting fed up with the Tory government's antics. The Crown has delayed the show cause of the prosecution against the pro-lifers to such unreasonable lengths that the presiding judge said she would dismiss the case if the Crown failed to bring forward its evidence. Earlier this year, another Ontario judge lashed out at the provincial government arguing, among other things, that the temporary injunction used to prosecute Gibbons and Campbell had been "temporary" long enough.
These recent comments from the bench strengthen pro-lifers in their resolve to have the injunction removed so that the Tory government no longer has the tools in place to take political prisoners and trample on the democratic freedom of conscience of Ontario citizens.
Observers have wondered why the Prime Minister can take time to talk about "human rights" violations in other countries while ignoring them when they take place in his own backyard-especially since he often seems to be looking for something about which to attack the Ontario provincial government.
Gibbons has spent the majority of the last seven years in jails for repeated violations.



Web site owner says he had no advance word on doctor's slaying
Carrollton, GA - Neal Horsley, a 54-year-old computer programmer in Carrollton, does not understand what the fuss is about.
Three years ago, he established a Web site called "The Nuremberg Files" (www.christiangallery.com/atrocity), a list attempting, in his words, "to record the name of every person working in the baby slaughter business across the United States of America.''
Each name in the list is either in black type, meaning "working''; in gray, meaning "wounded;'' or has a line through it, meaning "fatality.''
In an interview, Horsley said that shortly after hearing news reports that an abortionist had been shot and killed in his kitchen in a suburb of Buffalo, New York (see related story), he drew a line through the name of the doctor, Barnett Slepian, on the Web site.
Abortion-rights organizations have denounced his action, implying that Horsley may have crossed out Slepian's name before he was killed.
"I certainly did not have advance information,'' Horsley said. "I'm the only one who can change anything on the Web site. That's tantamount to saying I knew of and advocated his death. What is that? Libel or slander?''
Asked to define his role and that of his Web site, Horsley replied: "I'm a reporter. I am simply a journalist.''
Law-enforcement officials would not discuss the investigation of the Slepian killing, but no one has suggested that the Web site had any connection with the attack.
Horsley said the goal of the Web site was to gather information about doctors who perform abortions so they could be arrested and punished should abortion be made illegal once again. He said he did not want abortion doctors to escape prosecution for lack of evidence, as happened with some Nazi war criminals, and so he called the site "The Nuremberg Files: Visualize Abortionists on Trial.
"Visitors to the Web site are asked to provide a wide variety of information about people who perform or aid in abortions. The information includes photos or videotapes of the doctors, their cars, houses, and friends; criminal records, including driving record, mug shots, and fingerprint card; and civil suit records, including "informative depositions and divorce file (if any).''
Horsley said he received his information through e-mail and regular mail from anti-abortion activists and said he did not regard the compiling of such information as an incitement to violence.
"I have no power to stop them,'' he said.
Asked about animation that depicts dripping blood under his request for viewers to "e-mail evidence or feedback,'' he replied, "That is the blood of the Unborn.''
Horsley said he first became aware of Slepian's death "sometime after sunup'' on Saturday morning through an E-mail or a report on a computerized wire service.
"I did not have a feeling of guilt when I saw it,'' he said. "I did not have a feeling of sadness. We're involved in a war. There are 4,000 babies a day being killed. To do this work, you have to be like a policeman dealing with the reality of corpses.''

Quisling pro-lifers join pro-aborts in "love-fest"
Rochester, NY - Some say that both sides in the abortion debate have tended to speak at, not to, each other.
But in what many believe is a first in Rochester, key participants on both sides of the issue might sit down together to discuss a key issue in that debate: how loaded language can inflame.
The local chapter of Feminists for Life (FFL) has invited a wide spectrum of anti-abortion advocates to participate in a roundtable discussion with abortion rights advocates, said Deborah Rieger, an FFL member organizing the discussion here.
Organizers say the slaying of abortionist Barnett Slepian, a Buffalo-area abortion provider, sparked the call for a meeting.
"We feel tensions, while they are always high, are particularly high right now in the wake of Dr. Slepian's death," she said. "The focus would be on language."
Rieger said she had not yet spoken to Carol Love, president and CEO of Planned Parenthood here, whom she hopes will assemble participants from the advocacy side for a meeting. Rieger says it would be facilitated by the Center for Dispute Settlement.
Love said she needs to speak with Rieger for more details before committing.
"If it is an opportunity to increase understanding of various points of view, that is important," said Love.
Other local activists were critical of the move.
"Once again this group shows it is more 'feminist' than 'for life.' Rieger is willing to abandon the babies for the sake of a public-relations love-fest," one said.
Michael Warren, the Christian minister who leads Rescue Rochester, sees the anti-abortion movement as gaining momentum. "This is not a time for retreat," he says. "I see abortions diminishing, a church starting to stir."

National anti-abortion leader will sue Buffalo newspaper
Buffalo,NY-A national leader in the anti-abortion movement will file a lawsuit against The Buffalo News over reports about his group. Father Norman Weslin, founder of the Lambs of Christ, announced the lawsuit at a press conference in Buffalo.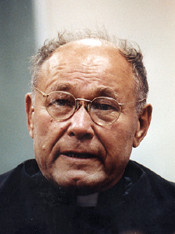 Weslin says the paper linked him to James Kopp, a man police want to question in relation to the killing of abortionist Barnett Slepian of Amherst. Weslin denounces the killing and the media, saying, "Articles recently published in the Buffalo News and possibly other media in the area have contained statements that are absolutely false and extreme. They have only served one good purpose. They expose the flagrant media prejudice, discrimination and hatred against pro-life people."
Weslin's group plans another so-called "Spring of Life" rally next April. It promises to draw thousands from both sides of the abortion debate.
The first Spring of Life, in 1992, drew thousands from both sides of the debate to Buffalo. The protest spread over two weeks, and over 600 people were arrested.
Weslin also denied that his group knows who killed abortionist Slepian. Slepian was killed in his Amherst home in October. Many believe the murder was tied to the abortion issue.
The abortion issue has brought Weslin to court before. Weslin and other members of the Lambs of Christ were prosecuted in Federal Court in Rochester for violating the Federal Access to Clinic Entrances law. Weslin was arrested in Rochester back in December of 1996 after a protest at Planned Parenthood where protesters parked a station wagon at the front door of the clinic. The protesters then attached themselves to the car, and glued themselves to the building. Weslin was found guilty and served jail time.

FBI doubtful of Reno's new "conspiracy" investigation
Washington, D.C. - According to a November 15 article in the New York Times, high-level FBI officials "privately expressed misgivings" that Attorney General Janet Reno's appointment of a task force on abortion-related violence "could drive the agency over the ill-defined boundary that separates inquiries into criminal activity from those into political causes and unpopular ideas."
Despite abortion enthusiasts' long-held assertion that there exists an "organized campaign against clinics and doctors," the agency is hesitant to enter the abortion-rights fray. In addition, agency officials worry that any perceived action targeted at pro-life groups will not only raise the specter of J. Edgar Hoover "trampling the civil rights of political dissidents in the guise of serious investigations," but remind the public of usually-fruitless investigations into conspiracies by militia groups, environmental activists, white separatists and animal rights groups.
The Times also noted that the first federal inquiry ordered by Reno in 1994, after the killing of a Florida abortionist, lasted two years but "never found a specific plot against abortion clinics and staff members." Added to these considerable problems is the fact that some abortion-related violence may in fact be the work of loners who become "inflamed by the oratory of extremist ideology but who belong to no group."
Georgetown University law professor David Cole said, "The FBI is very quick to jump from investigating crime to investigating political association. When you move from investigating crimes to investigating groups, that all-important nexus to criminal conduct gets lost, the focus gets broader and broader and you start sweeping in all kinds of lawful political activity."
One anonymous law enforcement official added, "We should investigate violations. We shouldn't investigate groups"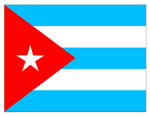 Pro-life doctor and family attacked in Cuba
Havana, CUBA - Dr. Oscar Elias Biscet Gonzalez, one of Cuba's foremost pro-life activists, has, over the past several months, been the victim of frequent attacks by vandals believed to be associated with the Cuban secret police. In order to protect his wife and son, the founder of the Lawton Foundation for Human Rights, sent them to live with an elderly lady in Havana.
On Halloween night the house where Gonzalez's wife and her son were staying was attacked by a gang of ruffians who smashed windows, destroyed locks with acid, and spray painted the house with graffiti including a sign saying "traitor."
Catholic World News noted that an underground paper in Cuba described the attack as "another indirect act of hostility by the secret police" against Gonzalez.
The incident was called the latest in "a long list of indirect aggressions suffered in recent months by his wife, Elsa Morejon Hernandez, and his son."

Rock for Life slams MTV, Kaiser
Stafford, VA - Rock for Life has revealed a team effort by MTV and Kaiser Foundation to subvert parental supervision of their children by secretly providing a sex guide called "Its Your (sex) Life."
MTV has poured millions of dollars into free airtime to advertise the promotion of the guide and provide an 800 number where youth can call to ask for the free guide. The book would then be mailed to the caller in "a plain white envelope" in an effort to undermine concerned parents.
According to Bryan Kemper, the director of Rock for Life, the book promotes the idea that sex outside of marriage is acceptable so long as condoms are used. The book also falsely states that the Pill is not abortifacient.
"MTV has no business teaching kids about sexual relationships and promoting abortion," said Kemper. "Parents need to be aware of this new thrust by MTV to corrupt our youth and go behind parents' backs."

Catholic hospital claims dead fetuses are "not persons"
New Brunswick, NJ - On November 21, a judge dismissed a lawsuit against a Catholic hospital that defied Church doctrine by allowing autopsies on two dead babies without the parents' permission on the grounds that the babies, who were unborn when they died, were not "persons."
St. Peter's University Hospital in New Brunswick, about 25 miles southwest of Newark, was sued by the parents of the twin babies.
Stephanie Fox Pierson, an attorney representing the Catholic hospital, argued that permission was not necessary because the babies were not persons under New Jersey law.
The church teaches that a new life begins from the time the ovum is fertilized, and the embryo must be treated as a person.
Judge Douglas Hague agreed with the hospital and dismissed the lawsuit. A lawyer representing the parents said they plan to appeal.
State law requires completion of a death certificate for fetal deaths which occur after 20 weeks of gestation. A separate statute notes that family consent is required only for post-mortem examination of a "person."
The two babies died in Julia Albano's womb after 18 1/2 weeks of gestation.
Albano learned the twins were dead February 27, 1996, and labor was induced two days later.


---
OTHER DEPARTMENT ARTICLES
Editor's Eye
Letters
Prisoner List
Point of View
Grapevine
News Notes
Rosenfeld
---