September/October, 1998 Volume XIII Number 2



News Notes
---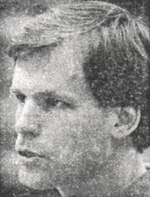 Abortionist Brigham jailed
Albany, NY -- The June 20, 1998 edition of the Times Union (Albany, New York) reported that Steven Brigham, the abortionist convicted this spring of Medicaid fraud, was sentenced to 120 days in jail, five years probation, and to pay restitution for defrauding insurance companies. News services that glean abortion-related stories probably were not able to pick this up because there are no references to abortion in this story. Brigham operated an unlicensed clinic, American Women's Services, in Albany and in Nanuet, New York. The article states he is a "former doctor'" and does not clarify what kind of clinic he owned and operated.
Citizens Concerned for Human Life, a Capital-District Pro-Life organization worked behind the scenes to get the New York State Health Department to investigate Brigham's operation. The NYS Health Dept. shut down the illegal clinic two years ago at which time Brigham left behind 17 aborted babies in the facility's freezer.

"Expose evil" campaign reduces abortions
Melbourne, FL -- The number of abortions performed in Brevard County has declined by almost 50 percent during the past 15 years, while the number of abortions performed elsewhere in Florida has nearly doubled.
The Florida Department of Children and Families reported 81,692 abortions statewide in 1997. That was up from 43,377 abortions in 1983.
In Brevard, 1,221 abortions were performed last year, down from a high of 2,155 in 1983.
Activists on both sides of the abortion issue say Brevard's decline is due to a "professional cadre" of abortion protesters. The protesters routinely photograph, approach and write letters to women who seek abortions at the county's one abortion clinic, the Aware Woman Center for Choice in Melbourne.
Some pro-life activists, such as Meredith Raney, spokesman for Christians for Life in Melbourne, work full-time against Aware Woman with a project called "Expose evil." He praised the downward slide in abortions.
"Only God knows the true reason," Raney said. "In 1989, a concentrated pro-life activism movement began and has continued since with varying degrees of participation but always with a constant presence. We have experimented with all kinds of approaches."
Raney said he hopes to drive Aware Woman out of business. "We are getting very close to the point of diminishing returns, where the abortion rate will suddenly tumble to near zero in Brevard County for pure economic reasons," he said.
Patricia Baird-Windle, owner of, the Aware Woman clinic, said protesters cut business at Aware Woman by about 50 percent.
"These are professional protesters, full time, with no visible means of support," she said. Protesters have pressured at least 25 doctors to quit the clinic or not accept work over the past several years, she said.
"To pay our overhead and meet our expenses, we have done 100 to 102 surgery days per year," she said. "The loss of doctors has pushed that to 90 surgery days per year."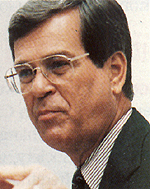 Senator Lott tags sodomites as sinners
Washington, D.C. -- An official of the nation's largest homosexual political group says Senate Majority Leader Trent Lott is showing the right wing's influence by saying homosexuals should be helped "just like alcohol ... or sex addiction ... or kleptomaniacs."
"It's an indication of how the extreme right wing has a stranglehold on the leadership" of Congress, said Winnie Stachelberg, political director of the Human Rights Campaign, the 250,000-member sodomite political organization. "It's comments like that that show he is much more in step with extreme elements than any other."
Lott (R-MS) made his remarks while taping an interview for "The Armstrong Williams Show" on the America's Voice television network.
During their interview, Williams asked Lott whether he considers homosexuality a sin and Lott replied, "Yeah, it is."
Lott added: "You should still love that person. You should not try to mistreat them or treat them as outcasts. You should try to show them a way to deal with that problem, just like alcohol ... or sex addiction ... or kleptomaniacs.
"There are all kinds of problems, addictions, difficulties, experiences of things that are wrong, but you should try to work with that person to learn to control that problem," he said.
The remarks thrust Lott into a controversy that has engulfed the scientific, homosexual, and conservative communities: Whether homosexuals have chosen their sexual orientation or whether it is biologically predetermined.
Many homosexuals say homosexuality is predetermined by biology. Some conservatives and other groups believe homosexuality is a chosen lifestyle and have searched for a "cure" for being homosexual.
Conservative leaders like James Dobson, president of Focus on the Family, have met in recent weeks with Lott and other congressional leaders, urging them to push for conservative priorities, including a tax reduction for many married couples.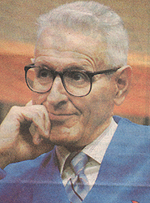 Kevorkian offer of transplant kidneys "unsterile" and "mutilated"
Detroit, MI -- An opponent of Dr. Jack Kevorkian said on June 8 the kidneys Kevorkian recently offered for transplant had been crudely and unsterilely removed from a man the retired pathologist killed.
Oakland County Medical Examiner L.J. Dragovic, an outspoken critic of Kevorkian, said the body of a 45-year-old quadriplegic had been "mutilated" after his death and his organs harvested without the creation of sterile conditions. Kevorkian stirred up a new round of controversy in the assisted suicide debate by announcing Sunday that the kidneys of a man whose suicide he attended had been removed for transplant.
Speaking after an autopsy of Joseph Tushkowski, 45, of Las Vegas, Nevada, Dragovic said Tushkowski had died from an injection of a lethal substance.
"The body was subsequently mutilated and the kidneys and parts of the aorta had been chopped out, so to speak," he added.
Tushkowski's clothes had not been removed, Dragovic said. Instead, his sweater had been rolled up and his kidneys removed under unsterile conditions before the wound was hastily sewn up, Dragovic said.
"This is a joke, but unfortunately a bad joke. Clearly only Jeffrey Dahmer could come up with a joke like this," he said, referring to the Wisconsin man who killed 17 young men and boys and ate some of their body parts.
Organ transplant officials said they could not imagine the use of organs harvested by Kevorkian.

French nurse kills 30
Paris, FRANCE -- Revelations that a French nurse acted in the death of 30 elderly patients sparked a debate over the use of advanced medical technology for terminally ill patients.
Health Minister Bernard Kouchner expressed sympathy for the nurse and said doctors shouldn't prolong patients' lives against their will. However, he called active euthanasia "a barbaric word."
A spokesman for the Roman Catholic church in France said a "legal vacuum" existed in the country and urged a clarification on how doctors and nurses should care for the terminally ill.
The debate surged after authorities said they suspended nurse Christine Malevre, 28, and put her under formal investigation for murder - one step short of being charged.
Malevre, who worked at a hospital in Mantes-la-Jolie, a town west of Paris, admitted she "helped" about 30 elderly terminal cancer patients die, often at the request of their families, authorities said.
Officials declined to say how Malevre did that.
Kouchner said France needed painkilling therapy, which he said was "not developed enough in our country." He said a social security budget this fall should include funding for "palliative care teams."
"We need them because a third of our population will soon be in retirement," Kouchner said. "We are all mortal, and when the moment arrives, we should not be alone."

Parents of suspect in clinic bombing put on probation
Tulsa, OK -- The parents of a teen accused in an abortion clinic bombing were sentenced to probation and fines on July 30 for possessing an unregistered destructive device.
U.S. District Judge Sven Erik Holmes put Greg and Diane Alleva of Bixby on probation for five years and ordered them to pay fines of $2,000 each.
Assistant U.S. Attorney Neal Kirkpatrick said the sentences were fair. He declined to elaborate.
The U.S. attorney's office has never said whether the June 1997 indictment issued against the couple was linked to three attacks of Reproductive Services and Adoption Affiliates, a Tulsa clinic that provides abortions.
Robert Alleva was 15 when he was charged last year in connection with the firebombing of the clinic with Molotov cocktails, the setting off of pipe bombs there and the firing of gunshots into the clinic in early 1997.
No one was hurt.
Robert Alleva reached a plea agreement that was kept secret because federal law prohibits release of information in juvenile cases.
Greg Alleva, 51, and his wife, 44, pleaded guilty in October to the charge of possessing an unregistered destructive device. Prosecutors dropped a charge of unlawfully transferring a handgun to a juvenile.
Holmes ruled nothing indicates the parents had advance knowledge of the intentions of a minor child. He prohibited them from possessing dangerous weapons during their probation.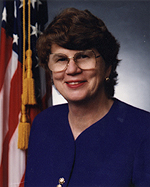 Janet Reno will not interfere with assisted suicide
Washington, D.C.-- U.S. Attorney General Janet Reno gave a major boost to the nation's first doctor-assisted suicide law on June 5 by deciding that physicians may provide lethal doses of medicine to terminally ill patients without losing their licenses to write prescriptions.
Reno overturned the position taken by the head of one of her own agencies, the Drug Enforcement Administration (DEA), which had said that doctors who prescribe drugs under Oregon's assisted-suicide law could face severe sanctions.
Senator Ron Wyden (D-OR) said Reno told him of her decision that the Justice Department will not interfere with Oregon's physician-assisted suicide law, the first of its kind in the United States.
"Today's decision sends an important signal that the federal government has no business substituting its judgment for that of Oregon voters," said Wyden, a Democrat from Oregon who has denounced the DEA's position even though he opposes assisted suicide.
Acting at the request of two Republican members of Congress, the DEA Administrator Thomas Constantine in November said any physicians who wrote a prescription for suicide would be violating the federal Controlled Substances law and would risk losing their licenses to prescribe drugs.
After nearly seven months of review, Reno decided Constantine was wrong, a Justice Department official said.
While physicians are licensed by the states to practice medicine, the DEA registers doctors to prescribe drugs and the agency is responsible for enforcing that federal law.
Reno concluded that the federal law does not authorize the prosecution of a physician who complies with the Oregon law.
But in Congress, opponents of assisted suicide vowed to fight Reno's decision.
"There will be a massive, bi-partisan effort in Congress to reinstate the DEA's position that Janet Reno has erroneously and radically overturned," Congressman Christopher Smith, a Republican from New Jersey, said.

Euthanasia overview
This is an overview of some countries' policies on euthanasia. Only Holland and the state of Oregon have actual euthanasia laws.

NETHERLANDS: Medically assisted suicide is permitted by law.

UNITED STATES: Medically assisted suicide is permitted in Oregon. Michigan is to vote on a similar law Nov. 3. Congress this month debated outlawing the practice nationwide. Dr. Jack Kevorkian has admitted attending more than 100 deaths.

AUSTRALIA: Northern Territory legalized euthanasia in 1995, but Parliament struck down the law in 1997.

COLOMBIA: The highest court legalized euthanasia in May 1997 for consenting terminally ill patients.

FRANCE: Illegal. Officials banned the 1991 how-to book "Final Exit" by Derek Humphrey, founder of the U.S.-based Hemlock Society, which supports euthanasia. A case involving a nurse who helped 30 elderly patients die prompted new calls for legalization.

BRITAIN: Illegal, though the World Federation of Right to Die Societies is based there.

GERMANY: Hesse state court ruled this month a guardianship court can permit euthanasia for coma patients. Illegal in the rest of country.

ITALY: Illegal. A man forced a doctor at gunpoint recently to remove his comatose wife from life support.

BELGIUM: Illegal. Parliament is debating legislation to allow it.

CHINA: Illegal. Lawmakers called for a euthanasia law this year.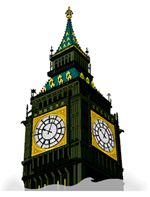 Brits turn back sodomite bid to lower age of consent
London, ENGLAND -- Opponents of homosexual "rights" in Britain's House of Lords succeeded on July 22 in reversing a change to lower the age of consent, leaving the government in a dilemma over what to do next.
Peers voted by 290 to 122 in a free vote to overturn an overwhelming House of Commons majority last week to lower the age of consent for gay sex from 18 to 16.
The result, likely to heighten tensions between the Labour government and the Conservative-dominated Lords, angered sodomites. Peter Tatchell of OutRage said it was "a disgraceful decision and an insult to democracy."
"We identify with the anger and dismay that gay men and lesbians will feel at the vote. There is absolutely no justification for the criminalization of gay men between the ages of 16 and 17," The Stonewall gay lobby said.
Baroness Young, a former Conservative minister, led the fight to overturn the "flawed" Commons law, arguing there was no moral equivalence between heterosexual and homosexual sex. "Vulnerable young people will be at risk," she said. "I speak as a mother and a grandmother."
Anglican bishops, who sit in the upper house, mostly backed the peers opposed to the change, but the most militant speech came from former Chief Rabbi Lord Jakobovits, who condemned all homosexuality as "a violation of the moral code which has distinguished civilized life for millennia."
"Such violations of the laws of God and of nature cannot endure in the long run," he declared.
Several elderly peers described the clause as a charter for anal intercourse.
The British age of consent for gays was lowered only four years ago to 18 from 21.

Houston abortion clinics reopen after acid attacks
Houston, TX - Four southwest Houston abortuaries reopened after only one day after a July 8 attack, although the stench from acid attacks that closed them still lingered.
Butyric acid, foul-smelling chemical that irritates skin, eyes and mucous membranes, was used at each of the morning, in attacks that mirrored five carried out at New Orleans clinics on two days before, and 11 that have occurred in Florida since May (Life Advocate July/August 1998).
A dozen people were overcome by fumes.
Jack Abraham, who works in the same building as the A to Z clinic, said a man slipped and fell in a foul-smelling liquid.
"It smelled bad. It gave me a headache, I'll tell you that," he said.
The four Houston attacks brought to 99 the total of such incidents at clinics providing abortions in the United States and Canada since January 1992.
Damages from those attacks is approaching $1 million, according to estimates compiled by the National Abortion Federation (NAF).
The NAF said damages from 79 incidents since January 1992 is conservatively estimated at $863,050. That estimate does not reflect damage amounts from the 20 most recent attacks in Florida, New Orleans and Houston.
The four Houston acid attacks are under investigation by local authorities and the FBI, whose bioterrorist team was just finishing its investigation of the five New Orleans attacks when the Houston incident occurred two days later.
The spokesman also declined to comment on whether the FBI would explore possible links with similar occurrences at abortion clinics in Florida and Louisiana in recent months.

Groups run ads about changed homosexuals
Washington, D.C. -- A coalition of pro-family groups is running advertisements in major U.S. newspapers, "sending a message of hope and healing to those suffering with homosexuality," but sodomite activists say the ads may promote anti-homosexual violence.
The Family Research Council's (FRC) ad appears in the July 13 edition of the New York Times, and ran in the following day's Washington Post and the next day's USA Today.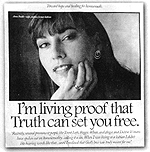 Chad Nykamp of the FRC tells United Press International, "We're asking for a fair and open discussion on the issue of homosexuality, where all voices can be heard, including the pro-family ones. We're asking those involved in the homosexual lifestyle currently to consider other alternatives."
The advertisement tells the story of Anne Paulk, who calls herself "a wife, mother, and former lesbian." She says she became a lesbian after being molested as a four-year-old, and that after years of living the homosexual lifestyle, decided to become celibate.
Elizabeth Birch, executive director of the Human Rights Campaign, said the ads are manipulative and dangerous, "Just because a handful of people have had an experience around confusion regarding sexuality doesn't mean they've hit on the experience of the vast majority of gay Americans."
Nykamp disagrees with the suggestion from homosexual advocates that they are happy with their lifestyles, and the FRC should mind its own business, "It's not just the individual's business, it affects all of us as a society and a culture. Those who oppose the homosexual agenda have the right to speak out on that because it does affect our families and our children everyday."
Birch strongly disagrees with the Family Research Council's claim that it wants to "help heal gays", "What they're actually doing is helping to create an atmosphere that is divisive, that can lead to discrimination, and in some cases...violence."

Abortionist Tiller at center of dual controversy
Wichita, KS -- Once again abortionist George Tiller, famed for his late-term abortions, is in the middle of controversy - two controversies, in fact.
The first concerns an unnamed 12-year-old Sterling Heights, Michigan girl who is said to have been impregnated by her brother. At first, Malcomb County Probate Court Judge Pamela Gilbert O'Sullivan had enjoined the parents from taking the girl out of state to Tiller's clinic for an abortion based upon the pending investigation of incest against the brother. However, after a national shriek arose from pro-abortion groups, the judge relented.
The Sterling Heights girl travelled to Kansas for the abortion because it is one of the few states that allow third trimester abortions in a free standing facility. Michigan does not allow abortions after the 24th week.
Amid signs that she and her family had arrived, Kansas' medical announced it would investigate Tiller. No one connected with the family would confirm that the girl had arrived.
The Kansas Board of Healing Arts launched an investigation of Tiller on July 20, three weeks after Kansas' new abortion law went into effect. The board wants to determine if Tiller is violating sections of the law dealing with the abortion of babies that are older than 22 weeks. The law allows for late-term abortions if it can be shown that continuing the pregnancy would cause the woman physical harm.
Tiller, the 57-year-old founder of the Women's Health Services clinic, is an outspoken advocate of late-term abortion.
Investigators also are looking into whether Tiller is legally conducting partial-birth abortions, a procedure used on babies in the third trimester.
Larry Buening, executive director of the board, said the board's punishments for violations range from censure to the revocation of a medical license.
One of (the girl's) closest confidantes is a cousin who has been educated as a social worker and who has agreed to facilitate mental health services for (the girl) and her parents."
Anti-abortion activists continued a round-the-clock vigil one Sunday outside the closed Women's Health Care Services clinic, plotting their strategy on how to stop the girl from getting a late-term abortion.
Sunday generally is a day off for Tiller, and for the anti-abortionists who picket and pray outside his clinic six days a week.
The pro-lifers really didn't expect the girl, an incest victim, and her parents to show up Sunday, but they feared that Tiller might try to sneak her into the hospital on the off-day to avoid anti-abortion "sidewalk counselors."
Progar arrived at the clinic at dawn, joining Kay Compton and Alayna Cobb, two other counselors, in the vigil on Bleakely Street - the back entrance to the clinic. Highway construction on East Kellogg has forced visitors to enter the clinic from the rear.
Because the girl and her parents are from India and speak little English, counselors had a huge poster written in Hindu, with a message that says they were there to help the girl.
"Some women who were incest victims and had abortions say that they were not only a victim of incest, but were victims of the abortion, too," Compton said. "They are treating this girl with shame and what she needs is a lot of love and support."
During the months of July and August, thousands of pro-choice supporters carried out counter-demonstrations at the clinic.
The state-of-the-art building for Tiller's clinic is reported to have cost over $1 million. He has a palatial home and drives four cars, including a BMW.
"He charges up to $7,000 for an abortion," pro-life activist David Grittich said. "He gets people from all over the world."
The abortion for the 12-year-old girl was estimated to cost between $2,000 and $3,000.

Atheist "appalled" by Ten Commandments, sues
Asheville, NC -- An atheist told a court he was "appalled" at the marble tablets bearing the Ten Commandments that hang in a county courtroom.
Richard Suhre, who has been fighting to remove the commandments display for four years, finally got to bring his case to trial in U.S. District Court.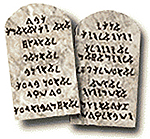 "I am appalled. I am repulsed," Suhre said on the stand today after he was shown photographs of the tablets, which hang on a Haywood County courtroom wall in his hometown of Waynesville in far western North Carolina.
Suhre, 87, maintains the tablets violate his right to freedom of religion. But the county says the tablets are a historical part of the courthouse and should be left in place.
"They have the laws of Moses prominently displayed where they have the law of North Carolina adjudicated, and they do not mesh," Suhre testified. "I see the state is promoting a religion."
Both sides have tried to settle the case but found no middle ground.
"We never could agree upon five commandments," said Jonathan Sasser, an attorney for Haywood County. "It's not one of those cases you can settle on."
A three-judge panel of the 4th U.S. Circuit Court of Appeals ruled last year the case should move forward, sending it back to U.S. District Court Judge Lacy Thornburg, who twice threw it out.
Thornburg had ruled that Suhre never showed he was injured by the display. But the appeals court said Suhre had sufficient interest as a county citizen to pursue his claim.
The American Civil Liberties Union has agreed to pay Suhre's attorneys' fees in the trial, which Thornburg is presiding over without a jury.
A retired electrical engineer, Suhre encountered the tablets hanging on the wall of the main courtroom while defending himself against criminal charges of telephone harassment.
The charges were filed after he called his neighbors every time their dogs barked. He lost the case in Haywood County District Court and appealed to Superior Court, where he lost again.
A Ten Commandments display in a courtroom also has caused controversy in Alabama, where Governor Fob James has threatened to call out the National Guard to defend the display. That case was dismissed by the state Supreme Court and the display was never removed. So far, the ACLU has not attempted to bring a revised case.



CALL lifts Mickey's mask at Disney parade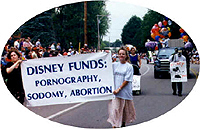 Platteville, WI -- It was in tended to be a day of peace, fun, and Mickey Mouse. This was the day all eyes in the state of Wisconsin would be focused on the tiny town of Platteville, which had finally earned itself a spot on the map. What had started out months earlier when the town won a contest to host Disney's first-ever 4th of July Hometown Parade finally reached its climax on this cloudy Saturday morning. Sixty thousand people from miles around packed Platteville to its outer limit, eagerly awaiting the first float.
But when Entry Number 6, titled "That's Entertainment?!" appeared in the sight of the crowd, a scene erupted that will not soon be forgotten by old and young alike. At that point, the smiling, "fun-for-the-whole-family mask of Mickey Mouse was uncovered, revealing a despicably filthy multi-national, multi-billion dollar corporate rodent carrying with it the foul, diseased smell of its anti-Christian anti-family agenda," according to Laura Carroll
"Disney has betrayed the American family and bares no resemblance to the Disney of yesteryear," the Network Director for Collegians Activated to Liberate Life (CALL) said. "From the pre-born child who is killed by abortion to the Chinese youth forced to work in a Disney sweat shop, it is time Disney stops exploiting families by using their money for evil. We are called by Jesus to be a light for the world. We tried to answer this call by bringing to light the truth about what this corporation does with its money, a truth previously hidden from the people of Platteville."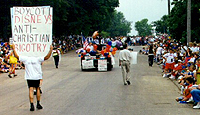 CALL's parade entry consisted of close to 30 young activists ranging in age from 8 months in the womb to 35, some traveling from as far away as Chicago.
After beginning the morning with prayer and hymns, the band of Catholic and Evangelical Christians was quickly thrown in front of a chorus of a completely different kind. Upon reaching the parade's starting point, the crowd immediately greeted the pro-lifers with a loud medley of boos, shouts of "Go Home!" and other obscenities. For the next hour, the time it took to march the 1.3 mile parade route, the pro-lifers endured catcalls.
"I wasn't expecting the people of Platteville to give us the keys to their city but their reactions bordered on fascism," remarked Will Goodman, CALL's 1996-97 Outreach Director. "At one point, the crowd reached such a high-pitched frenzy I really thought they would rush in from both sides and destroy our banners. Our materialistic culture has made a false idol of Mickey Mouse and many are willing to defend this idol at any cost, whether it means denying truth or intimidating those who disagree with them. To see parents and grandparents acting like that in front of their children was disheartening."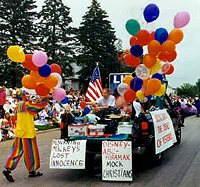 When CALL applied for an entry into the parade in early June, they were told they were one of the first applicants and should not have any trouble getting a spot. But upon reading the intent of "That's Entertainment?!," the city tried to drop the float and the inevitable PR nightmare accompanying it, informing CALL that they did not have a spot available. The city manager even went so far as to lie on the local TV station about the motive behind the sudden change of heart.
It was only after the American Family Association, who footed most of the bill for the float, filed a lawsuit against the City of Platteville three days before the parade that the city withdrew their refusal and granted "That's Entertainment?!" a spot in the parade.

TX school refuses to profit from perverted Disney
Austin, TX - On July 10, the Texas Board of Education voted to dump $45 million in Walt Disney Co. stock from the state school fund in a victory for social conservatives trying to stamp out sex and violence in movies.
With the vote, Texas became the first state to rid itself of Disney stock in protest against the content of its films, which board member Richard Neill described as "garbage."
"It's not Mickey Mouse and Donald Duck anymore. It's blowing people's heads off," said Neill, who supported the stock sale.
The Republican-dominated education board, which voted 8-4 with two abstentions in favor of divestiture, runs public schools in Texas and controls the $17.6 billion Permanent School Fund. Its portfolio includes 1.2 million shares in Disney.
Disney has a market capitalization of more than $25 billion, so the effect of the $45 million sale was more symbolic than real. Disney stock, which split 3-for-1 on, shook off the news and rose $1.125 to $38.125.
A board spokeswoman said school fund investment managers, who discouraged the divestiture on grounds that the value of Disney stock will rise in the future, would follow the board's orders and sell the shares "expeditiously."
One dissenting board member, Alma Allen, called the sale "political hypocrisy" because she said the fund also holds stock in beer companies and firms that produce adult entertainment.
But Disney, long known for its cartoons and family movies, has become a pariah for groups such as the Southern Baptists, who last year voted to boycott the company because of its alleged "promotion of immoral ideologies and practices."
The anti-Disney groups complain that the company's entertainment products display too much sex and violence and that its corporate policies are pro-homosexual.
They were enraged by the holding of an annual "Gay Day" at Disney World in Orlando, Florida, which attracts thousands of homosexuals, and the television series "Ellen" in which the main character was lesbian. The series aired on Disney-owned ABC, but has been canceled.
The vote was the result of a campaign by social conservative groups to convince the Texas board to sell its Disney holdings, said Stephanie Cecil of the pro-family Eagle Forum.
She said the vote put Texas "in front of the parade" to clean up popular culture and would be the first of many such votes.
"The people are tired of sex, violence, mayhem and religious bigotry (in movies)," Cecil said.
Board chairman Jack Christie told reporters he was finally convinced to sell the stock after a conservative group showed him clips from "Pulp Fiction," an Oscar-winning black comedy that included scenes of murder, drug use and sadomasochism. The 1994 movie, starring John Travolta, was produced by Disney's Miramax Films unit.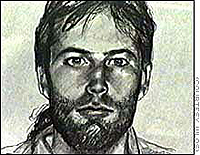 Rudolph still on the run
Andrews, NC -- The manhunt intensified again for abortion clinic bombing suspect Eric Rudolph after authorities said he stole a truck and six-month supply of food in July following nearly six months on the run. Rudolph, a 31-year-old outdoorsman and carpenter, is charged in the Jan. 29 bombing of the New Woman All Women clinic, which killed an off-duty police officer and seriously wounded a nurse in Birmingham, Alabama. Rudolph is also wanted for questioning in the 1996 Atlanta Olympic Park bombing.
Rudolph, seen in July by a man he knew, disappeared after ditching a truck at a campground that leads into the 5,000-foot mountains and areas honeycombed with caves, officials said.
The area where Rudolph disappeared is at the southern tip of the Appalachians.
"Anyone who's not a mountain man, it would be very slow going through those hills," Cherokee County Sheriff Jack Thompson said. "It's rough country, full of rattlesnakes and copperheads."
Thompson also noted that inhabitants of the area have frankly told him that if they knew Rudolph's whereabouts, they would not report it. One local resident was selling "Run, Rudolph, Run" t-shirts.
Members of the Southeast Bombing Task Force converged on this area near the tip of western North Carolina with bloodhounds and extra manpower.
"There will be a significantly intensified search over the next few days and weeks," said Woody Enderson, inspector of the bomb task force. "And we certainly hope ... that the arrest of Rudolph will happen sooner rather than later. This is a pretty significant step forward because we know for sure that he's in this area."
Rudolph used a 1977 blue Datsun pickup and the food from a home, Enderson said. The theft was reported two days later, but he did not explain why authorities weren't notified sooner.
The owner of the health food store where the food and truck were taken was an acquaintance of Rudolph's and the fugitive left $500 behind to cover the cost of the things he had taken.
The truck was found Monday at the Bob Allison Campground.
The sighting of Rudolph was the first solid clue to his whereabouts since February, when a pickup truck seen near the bombing site was recovered 15 miles away near Murphy, Rudolph's hometown.
Authorities also released a new composite drawing based on the description provided by the man who was robbed. It shows a thinner Rudolph with a beard and longer hair, which officials said he wears pulled back in a ponytail. Rudolph is believed to be wearing camouflage fatigues, a camouflage jacket and gloves.
Enderson said Rudolph stole enough food to replenish the nearly six months worth of food authorities believe he stockpiled after the clinic bombing.
Federal agents also want to question him about similar bombings in Atlanta, including the bombing at Centennial Olympic Park in July 1996 that killed one and injured more than 100. However, some observer say that the connection is a media ploy by the federal authorities to undercut any claim that Rudolph might have to the legitimacy of attacking abortuaries.


---
OTHER DEPARTMENT ARTICLES
Editor's Eye
Letters
Point of View
Grapevine
News Notes
Prisoner List
Grayson's Grit
---

© 1997 Advocates for Life Ministries