November/December, 1998 Volume XIII Number 3



News Notes
---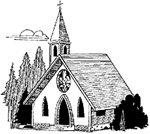 Baptists urge rebuke by Clinton's church
Louisville, KY - The head of the Southern Baptist Convention and a seminary president have urged President Clinton's home church in Arkansas to discipline him for his sexual relationship with Monica Lewinsky.
R. Albert Mohler, Jr., president of the Southern Baptist Theological Seminary, said Immanuel Baptist Church in Little Rock has an obligation to rebuke Clinton for the sex scandal involving the former White House intern.
"I would just say the church cannot be silent," Mohler said at a news conference. "That would be cowardice."
At Mohler's side was convention President Paige Patterson, who agreed with the call for "biblical church discipline." The practice is seldom used in the modern church.
Deacon Bob Gladden of Immanuel Baptist Church said that any sins Clinton may have committed are between the president and God.
"We're not accountable to anybody as a church but to the Lord," he said. "We resent all these people telling us how to run our business. If they take care of their churches, we are plenty capable of taking care of ours."

"Gay" Jesus play opens in New York
New York, NY - The curtain went up on an off-Broadway play about a sodomite "Christlike" figure that infuriated religious groups and sparked death threats months before it even opened.
Several members of the Franciscan Friars of the Renewal - who wore gray robes and sandals, some carrying crosses - held a prayer vigil outside the theater as "Corpus Christi,'' Terrence McNally's show about a homosexual Christlike figure, debuted to a full house.
About 100 people protested, with some carrying placards saying "Why mock Jesus Christ'' and "Don't Support Blasphemy.'' A 70-year-old woman protesting the play was arrested for disorderly conduct, police said.
"Certain segments of the arts community seem obsessed with sex, and . . . they're projecting it onto Jesus Christ,'' said Rick Hinshaw, a spokesman for the Catholic League for Religious and Civil Rights. "It's just the misportrayal, blasphemous portrayal of Jesus.''
Published reports that the play depicted a homosexual Jesus character who has sex with his apostles set off a furor last spring.

WI rescuers convicted
Madison, WI - On August 20, two college-aged pro-lifers, Will Goodman and Chris McKenna, were tried and found guilty of "trespass to a medical facility" for their action on Good Friday of this year when they sat in the waiting room of an abortion killing center where preborn children and their mothers were scheduled to undergo the brutal act of abortion.
An additional charge of resisting arrest, which they received for "not moving while in a position of protection," will be later decided.
Goodman and McKenna plan to appeal.
The two young men, who were representing themselves without an attorney, said they understood the court hearing as an opportunity to evangelize the Gospel of Life.
Speaking of their court strategy Goodman said, "Since 1998 is the year of preparation dedicated to the Holy Spirit, we believed in following our Lord's scriptural prescriptions very seriously: 'And when they lead you away to deliver you up, do not be anxious beforehand about what you are to speak, but speak whatever is given you in that hour. For it is not you who are speaking, but the Holy Spirit.' We sought the Holy Spirit as our Counselor."
In preparation for their appearance they spent two days in silent retreat with the Community of St. John in Peoria, Illinois.
In the courtroom, McKenna began the defense testimony by inviting the judge to see her role in the context of the abortion holocaust.
"There have been several times in history where true justice and the law have not coincided. . . . We have the right and the obligation not to uphold unjust laws. Due to the scientific facts of life and the reality that nobody else was going to protect these children, we acted out of conscientious objection and went inside where the abortions are done," McKenna said.
Taking the witness stand, Goodman added, "We went to help mothers and children in crisis, to show our love and support for them. Even if the mother would decide to kill the child we would not forget the child who is invisible to the world, but visible through one's heart and worthy of our love. Abortion happens because of a lack of love so we went there to that place of death to offer our love."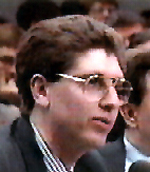 Randall Terry loses congressional bid
New York - On the congressional front, Randall Terry, founder of the anti-abortion group Operation Rescue, lost his well-financed try for the GOP nomination to challenge Democratic incumbent Maurice Hinchey. Republican apple farmer William "Bud" Walker easily won, 53 percent to 34 percent.
Terry also lost the Conservative Primary 54 percent to 46 percent. He will be on the ballot this November, on the Right to Life ticket in New York.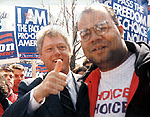 "Abortionist to the Stars" testifies in Clinton/Lewinsky matter

Washington, D.C. - Eric Harrah, a former abortionist who used to brag that he was "abortionist to the stars," was called by Whitewater special prosecutor Kenneth Starr to testify to the grand jury investigating President Bill Clinton's relations to Monica Lewinski and possible perjury by the President.
Harrah was a friend of both Clinton and Lewinsky.
Harrah, 30, who has since become a born-again Christian, was asked if he had been asked by Clinton to abort a child that Lewinsky or another woman had conceived.
Investigators asked him 10 questions, Harrah said.
"The first nine questions were about me and my background," he said. "The question I did not answer pertained to whether I assisted a certain individual to obtain an abortion in one of my facilities. I cited my constitutional rights. I feel very strongly that I can not verify any individual's identity."
An ex-lover of Lewinsky's, Andy Blieler, claims that Lewinsky told him sh had had an abortion after coming to Washington.
After refusing to answer that one question, Harrah was told he would be subpoenaed again and forced to answer the question. He is reported to have fled to England to avoid being served with the subpoena but the report is unconfirmed.
Paul Graybill, pastor of State College Assembly of God in State College, Pennsylvania where Harrah attended, said, "The reason Eric does not want to go up front or go public with what he knows is that he is afraid of being pilloried in the press as was Kathleen Willey, Linda Tripp, and several others."
Harrah claimed to have been the second largest abortion provider in the U.S. and was owner or partner in 26 clinics - including some with abortionist Stephen Brigham.

Prosecutors seek to protect unborn child of jailed woman
Waukesha, WI - Prosecutors and social workers late on August 27 were working furiously to find a way to protect the unborn child of a suspected repeat drunken driver who was nine months pregnant and due to give birth within a week.
"The jail doesn't want her," said Waukesha County Assistant District Attorney Ralph Ramirez of the 30-year-old Milwaukee woman. "We're looking for bail conditions that will address what appears to be her profound alcohol problems in late-term pregnancy."
Virginia Forrest, charged with her third drunken driving offense and had not agreed to enter an inpatient treatment facility.
Waukesha County prosecutors said they wanted to get Forrest out of the jail as soon as possible because of their concerns about her health and the health of her unborn child. They also noted that if she delivers while in jail, the county could be financially liable for her medical bills.
But prosecutors said they didn't trust Forrest to stay clean on her own. If she's released, they want her to receive intensive treatment and supervision.
"Our concern is for the safety of the fetus and the community," District Attorney Paul Bucher said.
Prosecutors worked with Waukesha and Milwaukee County social workers to find a way to release her to an inpatient treatment program or to house arrest with outpatient sessions and intensive monitoring.
Late on August 27, a Milwaukee County official met with Forrest in the jail with a proposed treatment plan to help her and her child after its birth. Tedia Smoler, an assistant state public defender appointed to represent Forrest, said in a brief bail hearing that Forrest was willing to be monitored electronically at home.
Under state law, prosecutors cannot force Forrest into treatment. Under the new "cocaine mom" fetal protection law, however, Milwaukee County social service workers could ask a Children's Court judge in Milwaukee County to detain her in treatment until she delivers.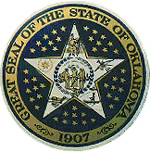 Anti-abortion law hangs in legal limbo
Tulsa, OK - A state law that requires women seeking abortions in the second trimester of pregnancy to be hospitalized is hanging in legal limbo.
Twenty years old but rarely enforced, the law is under fire from a Tulsa family planning clinic. The clinic's lawsuit says the hospitalization requirement is medically unjustified and would create hardships "in cost, access and loss of privacy" that could make elective abortion essentially nonexistent in Oklahoma.
"Some women who want abortions will not get them," says the suit filed by Reproductive Services, the Tulsa clinic, which offers abortions, family planning and adoption assistance. "Other women will get later, riskier abortions and may have more serious medical complications as a result or seek illegal and dangerous abortions."
But backers of hospitalization assert that clinics aren't equipped to handle complications that can arise from advanced-term abortions, such as hemorrhaging, reaction to anesthesia or damage to the uterus or cervix.
"The pro-abortion court decisions that have come down have treated abortion as a constitutional right and have given scant attention to the issue of women's health," says Tony Lauinger of Tulsa, state chairman of Oklahomans for Life. "Some people wrongly equate legal abortion with safe abortion, and yet there is no assurance that a legal abortion is safe."
"Women who seek abortions ought to have the assurance that should there be a medical emergency, they should be in the safe environment of the hospital," says David Dunn, a director of the Oklahoma Family Policy Council, which opposes abortion.
U.S. District Judge Sven Erik Holmes in July issued a temporary restraining order permitting Oklahoma clinics to continue performing second-trimester abortions until September 30, when the clinic will present evidence trying to show the law puts an undue burden on pregnant women.
Reproductive Services wants Holmes to abolish the hospitalization requirement, which is unique to Oklahoma, according to the Center for Reproductive Law and Policy in New York. The law dates to 1978 but hasn't been enforced since 1984, when then-Attorney General Mike Turpen said it was unconstitutional.
Last December, responding to a lawsuit filed by a legislator who wanted to compel the state Health Department to enforce the hospitalization requirement, the Oklahoma Supreme Court ruled the law was a permissible restriction rather than an unconstitutional ban. The court ordered enforcement. Under the law, doctors who terminate second-trimester pregnancies anywhere in Oklahoma other than a hospital have committed a felony punishable by one to three years in prison.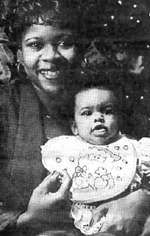 Clinic killings kept mother from aborting, lawsuit says
Dedham, MA - Deborah Gaines had just stepped inside the Preterm Health Services clinic after a cigarette break when she heard the gunshots. It was December. 30, 1994, and John Salvi III had opened fire in the Brookline clinic's waiting area.
Gaines said she backed away as Salvi came toward her and others, firing. Then she leaped from the stairs, scrambled to her feet and ran. She had an appointment for an abortion that day, but never rescheduled.
Seven months later, she gave birth to a daughter, Vivian (Life Advocate, March 1996).
"I could not see myself going back into another clinic again after what I went through,'' Gaines said from her home in Onset. "Emotionally, I was messed up, and I still am today.''
Now, Gaines is suing Preterm and the owner of the building, 1842 Beacon Street Associates, for costs associated with giving birth to Vivian and raising the child.
In Norfolk Supperior Court, Judge Patrick F. Brady rejected the defendants' request to dismiss Gaines's lawsuit. Though Brady said he was "very, very, very, very skeptical'' of Gaines's case, he allowed it to go forward. A trial date has not been set.
Chris A. Milne, Gaines's lawyer, acknowledged that many people are skeptical when they hear of the case. But he insisted that Gaines is just trying to provide for her children.
"She's not looking for megabucks for herself,'' Milne said. "She's looking to make the best life she can for her daughter.''
If Gaines prevails, any money she is awarded would go into a trust fund to pay for some of Vivian's medical and educational costs, Milne said.
The suit is the latest action taken against Preterm and the other clinic Salvi attacked, the Planned Parenthood Clinic on Beacon Street.
Richard Seron and Albert Walton, the two guards on duty at the time of the shooting, have sued the clinic, stating they are emotionally traumatized.
"Where does it stop?'' asked James S. Franchek, an attorney for 1842 Beacon Street Associates. "Everybody's jumping on the bandwagon.''
Gaines gave birth to Vivian on Aug. 7, 1995. Though she says she does not regret bearing her daughter, she believes the clinic should pay for the cost of raising her.
In her lawsuit, Gaines states that the shooting was partly the result of lax security at the clinic.

Abortionist goes to her final reward
Cincinnati, OH - Ann Buford Mitchell, former Planned Parenthood leader and early champion of abortion rights, has died. She was 73.
Mitchell, who took over Planned Parenthood of Cincinnati in 1967, had been at the center of the reproductive rights battle since before the Supreme Court ruled in 1973 that abortion was legal. Cincinnati opened its first abortion clinic in 1974.
In December 1985, Planned Parenthood's Margaret Sanger Center was destroyed by a firebomb. Mitchell led the effort to build a new clinic. She retired in 1989.

Yankowski gets 15 years
Missoula, MT - John Yankowski was sentenced to 15 years in federal prison for setting fires on the roof of the Medical Arts Building in Bozeman in April 1997. The building housed the office of abortionist Susan Wicklund, the only abortionist in the county.
U.S. District Court Judge Donald Molloy said that Yankowski had committed "terrorist acts" and that he doesn't "accept what the law is." Molloy also ordered the payment of $3,950 in restitution for reparing the damaged roof.
Yankowski, 40 stood quietly and showed no emotion when the sentence was handed down.
David Ness, Yankowski's court-appointed lawyer, said that the pro-lifer would probably serve 12 years of that sentence.
Yankowski had asked the Ness be replaced as his lawyer but Molloy denied the request.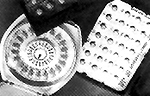 Abortifacient "morning after" pill gets FDA nod
Washington, D.C. - "It's not only a scientific but an ethical advance. Women now have more options, and have long deserved to have the rights to prevent unplanned pregnancies," said medical ethicist Arthur Caplan of the Hastings Institute upon hearing of the Food and Drug Administration (FDA) approval of the abortifacient "morning after" pill.
The September 2 announcement by the federal agency allowed the first-ever sales and marketing of a kit of emergency contraceptive pills that women can take the morning after unprotected sex to prevent pregnancy.
The PREVEN kits will be available by prescription by the end of September, said Roderick Mackenzie, chairman and founder of Gynetics Inc of Somerville, N.J., which won the first approval to advertise and sell morning-after pills.
The FDA has long told women, and doctors, how to use standard birth control pills in this manner, and the agency last year gave out specific information about which pills and dosages were effective as contraception up to 72 hours after unprotected sex.
But this new approval, for the first time, allows a pharmaceutical company to advertise and to sell special morning-after packets that women can keep in their medicine cabinets.
Some anti-abortion groups, however, have criticized the method.

Children used as human sacrifices
New Delhi, INDIA - A spate of human sacrifices allegedly carried out by Hindu holy men has spread panic in the northern state of Uttar Pradesh.
In August, police in Saharanpur, 130km north of New Delhi, are investigating the ritual killings of four children in the past month which officials say are linked to a bizarre medieval cult still prevalent in many parts of the country.
In the most recent incident, the decapitated body of a seven-year-old boy was found floating in a river. The boy's eyes had been gouged out and his nose and ears sliced off.
In another incident, the dismembered body of a girl, five, was found near the village of Rampur Maniharan. Two other children, both six, have also been killed in mysterious circumstances since July 30.
Police say the killings bear the hallmarks of human sacrifices carried out by followers of an obscure Hindu sect known as Tantriks.
The Tantriks believe that drinking blood from human skulls, sleeping with corpses and kidnapping young children for ritual sacrifices will give them supernatural powers.
Human sacrifices are also carried on behalf of childless couples and to ensure the fertility of the soil.
In one case last year near the city of Varanasi, a man, 55, was killed and eaten by his family after a Tantrik told them it was the only way to appease the gods.
Tantrik rituals are still common in the semi-literate, impoverished villages of northern India where superstition runs strong and police are spread thinly.
Panic-stricken villagers around Saharanpur have kept their children indoors because of the fear of further kidnappings.
Two men are being questioned over the killings.

Former Kevorkian attorney runs for governor; displays religious bigotry
Detroit, MI - Geoffrey Fieger, the newly selected Democratic standard-bearer in the Michigan governor's race, is the latest candidate to portray himself as an "anti-politician." In some respects that claim may be debatable, but when it comes to his statements about religion, it is certainly true.
Politicians generally avoid religious controversy. But in his former role as lawyer of Jack Kevorkian, the advocate and practitioner of assisted suicide, Fieger has called Adam Cardinal Maida, the Roman Catholic Archbishop of Detroit, a "nut," compared the Council of Orthodox Rabbis of Greater Detroit to Nazis, described the Pope with mocking vulgarities and said he would rather take advice from "Joe the wino," and regarded Jesus as "just some goofball that got nailed to the cross."
Fieger has said that a report in The Washington Post about the Jesus remark was "a lie" and that Governor Engler used it "to inspire a little religious bigotry."
But a tape made by the reporter, Richard Leiby, shows that while speculating on how religious beliefs emerge, Fieger compared the belief that Jesus is divine to the cult of Elvis Presley.
"In 2,000 years we've probably made somebody who is the equivalent of Elvis into God, so I see no reason why not to believe that in 2,000 years Elvis will be God," Fieger said. "Probably if we went back 2,000 years and they said, you know, we think Jesus is God, and Jesus is just some goofball that got nailed to the cross."
The comments about the Archbishop came two year ago, when Fieger was asked why Kevorkian had sought a permit to carry a concealed weapon. One reason, the lawyer quipped, "was to protect himself from nuts like Cardinal Maida."
Fieger compared the Orthodox rabbis to Nazis in early 1996, when the rabbis issued a statement condemning assisted suicide as a violation of Jewish teaching. "They're closer to Nazis than they think they are," he told The Detroit News. "Orthodox Jews are not different than the right-wing Christian nuts. If you're a religious nut, you're a religious nut."
Fieger says he is not a member of any religious group, but is ready to "keep all my options open." On his Web site, he says that "I have no difficulty with the unfettered practice of religious beliefs," but do not want them incorporated into law.
He does not explain why he admires the Martin Luther King Jr.'s religiously based political activity, but calls Catholic, Episcopal, Presbyterian, Lutheran, Baptist, Muslim and Jewish opponents of assisted suicide in Michigan "religious fanatics."
In Michigan, Mark Brewer, the chairman of the state Democratic Party, said, "I don't pretend to be an expert about everything Mr. Fieger has said about religion, but my sense is that voters here are mainly concerned about bread-and-butter issues of state politics."

"Gay" Games financial woes propped by Dutch tax money
Amsterdam, NETHERLANDS - The 1998 Gay Games were supposed to be a carefree celebration of homosexuality. But even before the hoopla of the opening ceremony could fade, the director was fired for mismanagement. Then the city of Amsterdam rushed to the rescue with a $2.5 million loan to ensure the games go on.
The games organizers also had to tap a government-funded agency to help pay athletes from developing countries the cash they were promised for food and other necessities.
"Gay Games Committee Gets More Surprises Every Day," said a headline in De Volkskrant daily, summing up the confusion swirling around the quadrennial Olympics-style sports festival.
"It's kind of a dark spot on the party. It's a shame," said Rudolf Steinberger, who helped organize the competition's marathon.
Thousands of athletes and spectators flocked to Amsterdam, Europe's self-styled homosexual capital, for the events.
But the firing of managing director Marc Janssens and the discovery of a trail of unauthorized overspending behind him overshadowed the $7 million event.
Janssens, a Dutchman, was fired by the Games' board of directors, which said he "made commitments outside the approved budget, commitments that were also bigger than his authority."
The games were about $1 million short, despite more than $3 million in government subsidies and sponsorship money.
"The problems were severe," said City Hall spokeswoman Mirjam Otten. "It is important for the Games to go on."
To ensure that they do, Amsterdam officials provided a loan of $2.5 million this week. KLM Royal Dutch Airlines, which had already donated $250,000, doled out $112,500 more.
A publicly funded development agency helped the games pay up to 300 participants from Africa and Latin America the $200 allowance they were promised for the week. Some had only received half, the Amsterdam daily Het Parool reported Wednesday.
City officials, wary of any more misspending, have appointed accountants to keep an eye on the books.
"The situation is under control. ... You can be sure that we're not big spenders at this moment," said games spokesman Paul van Yperen.
Although about 30 sports competitions and "cultural events" were offered at the games, they have been largely eclipsed by the financial troubles.
TX child pornographer and molester gets 500 years Corpus Christi, TX - A 50-year-old child pornographer from Flour Bluff, near Corpus Christi, is beginning a nearly 500-year prison sentence after suddenly deciding to admit to molesting five girls.
Former real estate agent Jeffrey Orr was sentenced September 2 after pleading guilty to almost 200 separate counts. Among them were four counts of aggravated sexual assault and 150 counts of possession of child pornography.
Jurors were sent home for the day when Orr indicated to his attorney, Juan Gonzalez, that he wanted to plead guilty.
Orr's change of heart came one day after some jurors became visibly upset when they were forced to view 20 minutes of a pornographic tape he made involving two 10-year-old girls.
An agreement was reached in which Orr would serve two consecutive life sentences on two of the aggravated sexual assault of a child charges, after which State District Judge Robert Blackmon would decide the rest of the sentences.
Once Blackmon heard the rest of the evidence, he added two more back-to-back life sentences on aggravated sexual assault of a child charges. He then added 15- and 5-year sentences for the rest of the charges, which included indecency with a child and possession of child pornography charges.
Orr was silent after the sentences were read.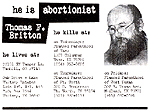 Oregon-Texas abortion connection exposed
Denton, TX - Life Dynam ics, a Texas-based, hard-hitting anti-abortion group has exposed an abortion connection between Oregon and Texas.
For years, a mystery abortionist arrived regularly at the Planned Parenthood of Waco, Texas and entered the building through a cattle chute specially constructed to keep the abortionist anonymous. Even when the local pro-life group finally got John Britton's name, they were unable to get a photograph or to backtrack him.
Eventually it was discovered that Britton was from Yamhill, Oregon, a small farming community in the middle of the Willamette valley.
But Life Dynamics was successful in tracking and photographing the cagy, but dischevelled-looking abortionist. It turns out that Britton has a home at 22101 NW Tanger Lane in Yamhill and another at Lake Whitney Estates in Whitney, Texas and that he commutes between the Planned Parenthoods in Waco, Midland, and Ft. Worth where he performs abortions.
After taking the abortionist's photograph, Life Dynamics designed a post card with Britton's picture which exposes the abortionist, giving his home addresses and the addresses of the three clinics where he aborts babies.
In August, the postcards were simultaneously mailed to all the addresses in the areas where he lives and works. Naturally, there was public and media reaction - especially in Texas.
Mark Crutcher, executive director of Life Dynamics says the group plans to continue their efforts to publicize Britton.
"We have to continue the process of exposing him," Crutcher said. "Exposure is the one thing the abortionists can't stand. It's like lifting a rock and having all the cockroaches scurry out - short of shutting down the U.S. Post Office, they can't stop what we're doing."
Life Dynamics was also recently in the news for organizing an effort in Canada to mail out questionnaires to Canadian physicians asking for information on colleagues who perform abortions.
The organization became synonymous with the "Bottom Feeder" joke book mailed to medical students several years ago. Crutcher says that a sequel to "Bottom Feeder" is in the works.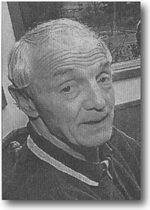 WA baby killer charged
Port Angeles, WA - Eugene Turner, a doctor who admitted using his hand to suffocate a newborn (Life Advocate, May/June 1998), was charged with second-degree murder by authorities on August 31.
The charge was based on Turner's admission and other evidence gathered by police, medical investigators, and consultations with medical experts.
Turner admits that he "manually obstructed the airway" of baby Conor Shamus McInnerney on January 12 at Olympic Memorial Hospital.
Local pro-life activists are skeptical that it took almost nine months to determine a crime had been commited despite Turner's bald admission.
The state Medical Quality Assurnace Commission has accused Turner of unprofessional conduct, but the state Health Department has cleared the hospital of any wrongdoing.
Turner no longer has privileges at the hospital but has continued to treat patients at his private office in Port Angeles.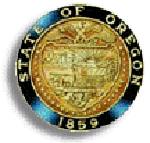 Eight Oregon "legal suicides" recorded
Salem, OR - Only 10 terminally ill patients have requested and received lethal drug doses since the nation's only assisted-suicide law went into effect last November, Oregon health officials said on August 19.
Of the five men and five women who took the steps required under the law, eight committed suicide using the prescribed drugs and two died naturally from their illnesses, the Oregon Health Division said in a report.
It said most of the suicides took place within the past three or four months, since the first reported case in March, when a Portland-area woman in her 80s took barbiturates washed down with brandy rather than succumb to terminal breast cancer.
Proponents of the controversial law said the report laid to rest concerns that terminally ill patients would flood Oregon to take advantage of it.
"There can be no doubt that the law is working as intended," said Barbara Coombs Lee, executive director of Compassion in Dying Federation, adding that only one in five people who consider the assisted-suicide option actually took advantage of the law.
But Roman Catholic church officials, who have spearheaded efforts to abolish the law, condemned what they called "the killing of terminally ill persons by their physicians."
"Today's news confirms the tragic path on which the practice of medicine and the doctor-patient relationship is headed in Oregon and the United States," the Oregon Catholic Conference said in a statement.
Dr. Gene Chin, a medical epidemiologist with the Health Division, said the number of assisted-suicide deaths was minuscule compared with the 29,000 deaths recorded annually in Oregon.
The division, which is required by law to track and summarize data about assisted suicides, did not release any details of cases to protect the families' privacy.
The report said the average age of patients who took advantage of the new law was 71, and all but one had cancer, with the other patient suffering from heart disease.
On average, those who took the lethal medication lost consciousness within five minutes, and in every case patients fell into a coma within 20 minutes. Death occurred in an average of 40 minutes, although in one case it took seven hours.
Chin said the state was interviewing physicians about any complications for a more complete annual report on assisted suicides required under the law.
Under the state's Death with Dignity Act, all 10 patients were judged mentally capable of making a decision about suicide, were confirmed to be terminally ill by two physicians, and made two requests for the drugs with a 15-day waiting period in between.
The law went into effect after Oregon voters, by a 60 to 40 percent margin, last year ratified their 1994 decision to make the state the world's first jurisdiction to legalise physician-assisted suicide.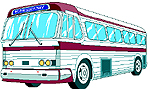 No right to ads on bus, judge says to pro-lifers and ACLU
San Francisco, CA - A federal appeals court upheld Phoenix's refusal to allow the ACLU and an anti-abortion group advertising space on the outside of city buses.
In a 2-1 ruling, the 9th U.S. Circuit Court of Appeals said the policy of turning down noncommercial ads was reasonable, based on the city's interest of making money and remaining neutral on political and religious issues.
The ruling allows Phoenix to extend its policy to municipal facilities such as sports arenas, and will encourage other cities to adopt similar policies, said city lawyer Donald Loeb. Other cities have various transit ad restrictions, but Phoenix is the first to draw the line between commercial and noncommercial ads, he said.
After Phoenix adopted the policy in November 1996, the Children of the Rosary wanted to run an ad with a biblical passage and the message "Choose Life." After hearing of the dispute, the American Civil Liberties Union proposed an ad saying it supports free speech.
The American Center for Law and Justice, which represented Children of the Rosary, promised to appeal. Spokesman Benjamin Bull said the policy promotes viewpoint discrimination by preventing only issue-oriented groups from advertising on buses.

International arrests net child porn ring
London, ENGLAND - On September 2, about 100 people in 12 countries were arrested in what police said was the biggest ever worldwide swoop on pedophiles operating on the Internet.
British police coordinated the raids, code named "Operation Cathedral," in Europe, Australia and the United States. They recovered more than 100,000 indecent images of children as young as two from one U.S.-based pedophile club known as "Wonderland."
"The content would absolutely turn the stomach of any right-minded person. It is disgusting stuff," said Detective Superintendent John Stewardson, who led the operation from Britain.
Raymond Kelly, commissioner of U.S. Customs, told reporters in Washington the probe revealed "the most extensive ring of child pornographers ever uncovered."
"The people who exploit children in this way think they can hide in cyberspace. They are wrong. We will find them and bring them to justice," he said.
The Customs Service said in a statement that it had opened the first federal investigation into Internet child pornography in 1993. In the last year, it said 189 people had been convicted in the United States on charges relating to the possession, manufacture and/or distribution of child pornography.
Police said 11 people were arrested in Britain in dawn swoops across the country. In cooperation with other police forces and Interpol, 33 addresses in 22 states were raided in the United States, 18 in Germany, 16 in Italy, eight in Norway, three in Belgium and one or two in Finland, Austria, France, Sweden and Portugal.
Beglian police spokesman Koen De Proost told VRT radio that the network contained offers of "the most revolting depictions of child porno."
"People were auctioning their collections of pictures. It went so far that people abused their own children to be able to present the most striking material," he said.
De Proost said the investigation was now looking at possible links to other networks. He gave no details.
Police officials from the participating states had met over the summer at Interpol headquarters in France to prepare the action.
British police said the majority of those arrested were men but some were women. Some of the children whose images were used in the paedophile club were related to those arrested.
Charges will differ from country to country according to their different judicial systems. But charges could range from possession of pornographic material to the more serious offence of sexual abuse of children.
Stewardson said police had worked with computer experts to recover a number of databases and had then tracked down the suspected members of the "Wonderland" club around the world.
He said it was the biggest ever police assault on pedophile activity on the Internet.
"As far as we are aware this has been done before, but we don't believe on this scale. Any sort of seizures from this type of offence previously were in the region of 10,000 images. The databases we have cuurently in connection with this contain over 100,000 images so it is considerably bigger than anything else," said Stewardson.

South African pastor is abortionist
Bushbuckridge, SOUTH AFRICA - A student who was refused an abortion at a Northern Province hospital bled to death when a male nurse allegedly botched the operation.
Frank Ndlovu, 36, who works at the Mapulaneng Hospital in Bushbuckridge, allegedly performed the operation using the hospital's instruments in his room at the staff's residential quarters.
Einah Ribone Malele, 20, of Matloshe High School in Casteel, allegedly turned to Ndlovu for help after nurses at the hospital told her when she arrived on August 18 that they did not terminate pregnancies.
When she died in Ndlovu's bed after severe blood loss, he allegedly dumped her body just metres away from the residential quarters.
Police spokesman Sergeant Phillip Makola said police had confiscated an assortment of bloodied scissors, hand gloves and chemicals from the room.
Makola said Ndlovu, who is also the pastor of a church, lived in a house in Hazyview, but had allegedly been using his old room in the hospital residence to perform "back-street" abortions for the past year.
Ndlovu, a married father of three children, appeared in the Mapulaneng magistrate's court on August 24. He was not asked to plead on a charge of murder.
He was arrested at work after a tip-off last on August and is out on bail.
The case was postponed to September 15 for further investigation. Northern Province health and welfare spokesman Tshepo Moshima said that Ndlovu was suspendedfrom work.
He said the nurses who turned Malele away had every right to do so.
"The department cannot force its nurses and doctors to perform abortions if they don't want to," he said.
Only 15 of the 45 hospitals in the province perform abortions. Since September, 753 women have undergone the operation in Mpumalanga.
Assistant nursing director at Mapulaneng Hospital, Adrianah Sambo, refused to comment, saying she had been given orders not to talk to the media.
A spokesman for the national Department of Health said that health workers were not forced to perform abortions but they were obliged by law to refer the patient to someone who would. Anyone who prevented a legal abortion would be guilty of an offence.


---
OTHER DEPARTMENT ARTICLES
Editor's Eye
Letters
Point of View
Grapevine
News Notes
Prisoner List
Grayson's Grit
---